Huawei Launches P40 Flagship Phones Minus Google | TechTree.com
Huawei Launches P40 Flagship Phones Minus Google
One could well ask the question why the Chinese maker thought it fit to launch it in the midst of COVID-19
Pandemic or no pandemic, it appears to be business as usual for smartphone makers who seem to think that getting a device upgrade is the best solution to overcome the emotional stress that most of the world is suffering from due to lockdowns over the COVID-19.
Apple came out with its iPad Pro and MacBook Air upgrades and now Huawei has followed suit by launching three flagship phones – the P40, P40 Pro and the P40 Pro+ via an online event. And true to form, the specs are terrific and so are the looks. But, users need to get used to life without Gmail, Google Maps and of course the Play Store.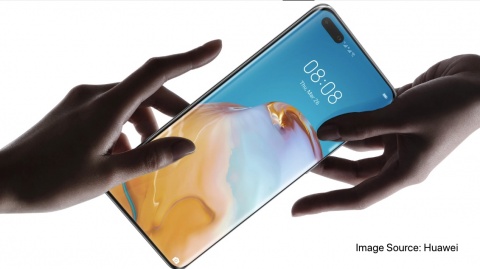 Okay, so Huawei may convince its local customers to do so, but what about when they start shipping to Europe and later to other geographies? That is, if consumers are magnanimous enough to forgive China's role in the coronavirus pandemic and accept devices designed and manufactured from that part of the world.
And why is Google missing from the Huawei P40 series? Quite simply, it is the result of the Trump administration restricting US firms from having business ties with Huawei since last year. And what made them go ahead and launch without Google support? Well, the obvious belief that Sino-US relations will improve sooner than later as both can't do without the other.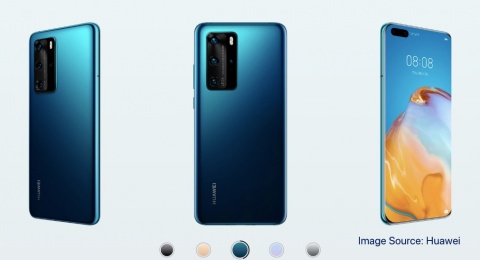 The Chinese phone maker has used an open-source version of Android bereft of all core features tied to Google services. Instead, it has pushed its own App Store and has sought to compensate the absence of Play Store apps with those from Huawei's own branded shop. Which means, if one isn't a resident of China, this phone is a piece of trash.
Anyways, while the politics behind all of this is getting sorted, let's take a quick dekko at the devices. All three models have curved edges with a hole-punch design at the top left corner that is reminiscent of recent devices from Samsung. The displays vary from 6.1-inches to 6.58-inches with a refresh rate of 90Hz.
There are several colours and finishes to the back of the devices, which once again reminds us of what Apple achieved with its iPhone 11 series over the past year. The device is powered by the Kirin 990 chip and comes 5G ready. The company claims that the CPU is faster by 23% while the GPU works 39% faster on the chip.
There is a surfeit of cameras on the devices with the P40 Pro+ boasting of four camera modules and a time-of-flight sensor. There's an ultra-wide lens (18mm), a normal one (23mm), a 3x lens of 80mm and a super periscope with 10x optical zoom. The last mentioned is almost equivalent to a 240mm lens!
The P40 Pro has three cameras that include a normal lens, a 5x camera lens and an ultra-wide lens. The lowest end phone also boasts an ultra-wide, a normal and a 3x zoom lens, with each of the main camera lens producing 50MP photographs.
The company says that there would be improvements across the board with image processing such as better HDR, improved night mode and superior hardware and software image stabilization. It claims that the P40 phones would eliminate reflection from windows in the post-processing phase.
The phones are powered by batteries ranging from 3800mAh to 4200mAh with supercharge 22.5W charging support for the P40 to a 27W fast-charging support on the P40 Pro and 40W fast-charging on the P40 Pro+.
The device also boasts of an AI Best Moment mode where it automatically recognizes the moment to capture a photo. Maybe, this could help us take better boomerang photographs for our Instagram pictures.
The phones are likely to be shipped to Europe in the second week of April with prices ranging from 799 Euros for 8GB of RAM and 128GB of storage on the P40 while the P40 Pro would be 200 Euros costlier for an additional 128GB of storage. The P40 Pro+ would be releasing three months later and is priced at 1399 Euros where the storage goes up to 512GB.
In case you're interested in the possible India prices, the phones could cost between Rs.66,300 and a whopping Rs.1,16,000 – a range where Apple operates with its iPhones and Samsung has arrived with the latest Galaxy S20 series.
TAGS: Huawei, Huawei P40, Samsung, Samsung Galaxy S20, Huawei P40 Pro