WHO, Tech Majors to Initiate COVID-19 Hackathons | TechTree.com
WHO, Tech Majors to Initiate COVID-19 Hackathons
The project is geared up to bring techies across the world to develop technologies for those impacted by the pandemic
The World Health Organization (WHO) has joined hands with tech giants of the world including Microsoft, Facebook and Twitter to launch a COVID-19 themed hackathon through which it hopes to develop technologies that could be useful for those impacted by the coronavirus pandemic.
The decision was taken jointly by WHO alongside the above-mentioned companies and TikTok, Pinterest, Slack and WeChat. The stated objective of the #BuildforCOVID19 hackathon was to create an opportunity for developers to build software solutions that drive social impact with the aim of tackling some of the challenges related to the pandemic.
At the time of publishing, the coronavirus outbreak has impacted more than 471,000 people globally with 21,293 deaths. The good news though is that the number of people who have recovered also has risen to 114,642 worldwide. Of the 335,376 infected cases, about 96% (320,584) are facing mild conditions while 14,792 are in serious or critical states.
Officials involved in organizing the hackathon said that since a majority of developers are under lock-down and working remotely, the top tech giants are nudging them to join hands and put their talent to good use to create local and global solutions for some of the challenges that society is facing due to COVID-19.
"Given the isolation currently being experienced within communities right now, we want to create an online space where developers could ideate, experiment and build software solutions to help address this crisis," the companies say.
Those entering the hackathon are given themes and problems sourced from the WHO as well as the Chan-Zuckerberg bio-hub. They are then asked to design solutions using technologies of their choice. Some of the problems include ways to support frontline healthcare workers, support for elderly and vulnerable, scaling up telemedicine, solutions to reduce stress due to social isolation, entertainment and alternative learning environments for students.
In a public post, Facebook CEO Mark Zuckerberg said: "Hackathons have always been an important part of how we come up with new ideas and projects at Facebook -- features like Blood Donations and Crisis Response were first built during hackathons and are now used by millions of people worldwide. I'm hopeful that some useful prototypes and ideas will come out of this one as well."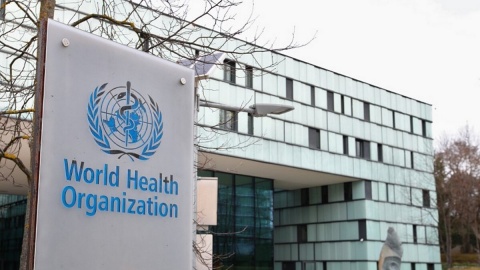 Project submissions began on Tuesday and those interested are being asked to register with more than 5000 developers already having signed up. The deadline has been set for March 30 and developers have to provide a two-minute video of their ideas.
TAGS: hackathon, Facebook, Microsoft, Twitter, WHO, coronovirus, COVID-19