Is Facebook Picking Up Stake in Reliance Jio? | TechTree.com
Is Facebook Picking Up Stake in Reliance Jio?
Published reports suggest that the social media giant is seeking to acquire 10 per cent stake in the Mukesh Ambani-led company
At first glance, the story may appear to be right out of a sci-fi drama where a social media giant facing trouble over its role in the last Presidential elections to the world's largest democracy is seeking to park its funds in the world's second largest democracy.
But, remove the cackle and Facebook's seeking to acquire a stake in India's youngest mobile telephony company, which happens to be a subsidiary of the country's most-valued firm, appears to be the right match for both parties – one seeking a foothold in its second largest market and the other wanting content to keep users engaged on its network.
But, is the story true? Well, the Financial Times reports that Facebook is indeed negotiating a 10 percent stake in Reliance Jio with the size of the deal supposed to be in the multi-billions of dollars. The report, quoted by TechCrunch.com, further adds that Bernstein analysts have valued Reliance Jio at $60 billion for the deal.
If there is any truth in these reports, Reliance Jio could pitchfork itself to the top of the pile in India's under-duress mobile telephony business where other providers Ideas-Vodafone and Airtel are facing major challenges over their dues to government that the country's highest court wanted cleared in more than a jiffy.
Reliance Jio began commercial operations in the winter of 2016 by offering free voice and 4G data over its network for free. Thereafter, they came up with data and voice plans that were dirt cheap and forced the rivals, including government-owned BSNL and MTNL to review and revise their own plans downwards.
However, these operators struggled to match the offerings made by Reliance Jio that currently boasts over 350 million subscribers to climb to the top spot in India. And this is precisely what Facebook appears to be targeting, given that it didn't really make an impact with Free Basics in India.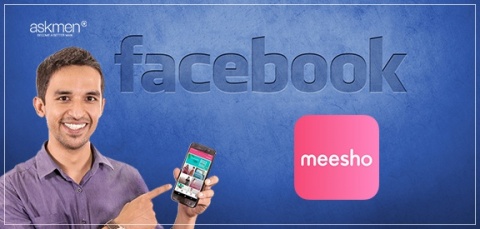 On its part, Reliance Jio has partnered with several content providers to deliver on-demand live television service via JioTV and also has a payment gateway called JioPay. The company also owns JioMart which is a joint venture between Jio and Reliance Retail to provide an e-commerce business.
Facebook itself has been facing tough times in India due to the competition from TikTok and therefore made investments in social commerce company Meesho and also acquired stake in an EdTech startup Unacademy.
At present, these stories appear to be unsubstantiated as both Facebook and Reliance haven't come out with any statement.
TAGS: Reliance Jio, Relaince Jio Infocomm, Reliance, Facebook, Social, acquisition, mergers, Ambani, mukesh ambani