Satya Nadella – A Corporate Statesman of Our Times | TechTree.com
Satya Nadella – A Corporate Statesman of Our Times
There are head honchos and there are leaders of men and the Microsoft CEO has proven it yet again with this email to his team
At first glance, the email written by Microsoft CEO Satya Nadella over the weekend to his staff appears to self-congratulatory of all the great stuff that the company has done to help its customers in crisis as well as the initiatives they've undertaken to support governments and individuals around the world.
Of course, a head honcho is entitled to a bit of gloating over his team's achievements, especially in a global crisis caused by a virulent pandemic. However, what separates Nadella's email (that also appeared on his LinkedIn) is an obvious sense of vulnerability despite occupying a chair on the high altar of global tech giants.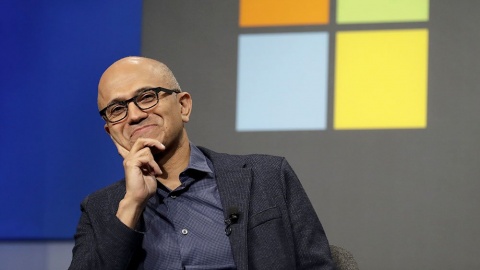 Thanking the staff for their efforts, he reminds us that it is in "times of great disruption and uncertainty that our ability to stay grounded in our sense of purpose and remain true to our identity is of the utmost importance." Recently, he went on record to suggest that the next two weeks would be quite critical.
"We are in uncharted territory. Much is unknown and I know how unsettling and uncertain that feels," he adds almost immediately while letting his guard down and telling us that that his wife and he worry about her ageing parents staying in India as much as they do for the safety of his family, the co-workers and friends.
"I see the struggle in our local community, and around the world, the empty streets and restaurants, and I wonder when our social fabric will be restored," he says while highlighting the fact that the virus has "no borders, its cure will have no borders."
Now, when was the last time we heard a political leader state something that went beyond their own narrow constituencies – be it a state, a country or even a region? In fact, when Prime Minister Narendra Modi went beyond India and got leaders of the SAARC nations on a platform, it represented something unique in the current milieu.
He goes on to tamely accept that he is anxious but says that the best approach to overcome it was to focus on how one can make a small difference each day. "Each of us, wherever we are, has the opportunity to do the same – take an action driven by hope, a small step that makes things better," he adds.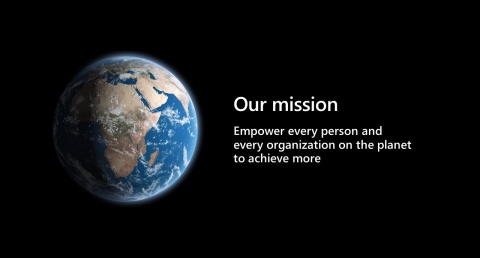 He reminded staff that at the start of 2020, he had written about the purpose of a corporation as being one that produces profitable solutions to problems of people and planet and how Microsoft's mission was aligned to this concept propounded by Oxford professor Colin Mayer. "This rings true now more than ever, as we work to address the impact of COVID-19," he says.
We are steadfast in our mission to empower every person and every organization on the planet to achieve more. No one company is going to solve a challenge like this alone, and it's going to take the private and public sectors working together to turn the tide on COVID-19, the Microsoft chairman adds in his email.
More than the words, it is the tone of the email that grabs one's attention as it refrains from pointless gloating and shifts the focus towards a collective mobilization that not just cuts across borders, race and religion but also beyond corporate boardrooms and the petty egos that go with it.
Satya Nadella does deserve a high-five on this one!
TAGS: coronovirus, Microsoft, Staff, Satya Nadella