COVID-19 Derails Smartphone Industry in 2020 | TechTree.com
COVID-19 Derails Smartphone Industry in 2020
A research report says February saw a 38% fall in shipments and by the looks of it March could just be worse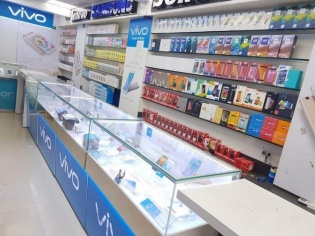 This is something that the world was expecting. But when a research report suggests that smartphone shipments fell by 38% during February we wonder about how much worse it can get as coronavirus (COVID-19) has just about started spreading its tentacles over a despondent workforce across the globe.
A report from independent research and consulting company Strategy Analytics says the 38% decline is the sharpest fall in smartphone shipments in the history of the mobile telephony business with the total number of devices in February clocking at 61.8 million units in February as against 99.2 million units a year ago. And the worst is possibly yet to come though Apple did suggest that its operations in China was getting back on even keel.
"Global smartphone shipments tumbled a huge 38 percent annually... Smartphone demand collapsed in Asia last month, due to the Covid-19 outbreak, and this dragged down shipments across the world. Some Asian factories were unable to manufacture smartphones, while many consumers were unable or unwilling to visit retail stores and buy new devices," says Linda Sui, Director at Strategy Analytics at Strategy Analytics.
The report (which can be downloaded by members here) suggests that the February decline was the worst-ever in the history where supply and demand slumped in China the most and impact the rest of Asia and parts of the world. This appears more worrisome as with production still languishing in China and the virus spreading across Europe, the numbers could further slump in the coming months.
Strategy Analytics believes that smartphone shipments would remain weak throughout March and the numbers could be even more pronounced than in February as people in the United States hadn't started quarantining then. With the virus spreading to Europe and many parts of Asia, things could only go southward from here, the analysts warned.
With affluent customers under lockdown in Europe, North America and several parts of Asia and unable or unwilling to shop for new devices, the smartphone industry will have to work harder than ever to lift sales in the coming weeks that includes measures such as online flash sales, discounts or even bundling them with hot products such as smartwatches, it says.
And what about the general outlook? In spite of the tentative signs of recovery in China, the analysts are unsure as to when the market will bounce back. Though output may return to normalcy in the immediate future, there is no saying when people would be ready to spend on a new device when the overall economic conditions remains bleak across the world.
Because, the smartphone is not the first thing that a person returning from the current lockdown would look to acquire.
TAGS: Smartphone, coronovirus, COVID-19, shipments, strategy analytics