Self-destructing Messages on WhatsApp? | TechTree.com
Self-destructing Messages on WhatsApp?
Looks like the team at Facebook has awakened to the calls for data security on its social platforms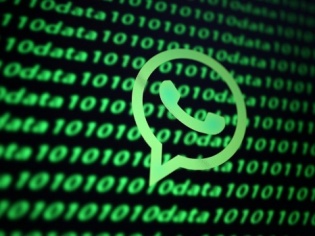 For some time now, WhatsApp has portrayed itself as a security messaging app with end-to-end encryption that appears to be getting stronger as its parent company Facebook seeks to erase the general impression of being a data poacher and seller.
Reports earlier this month suggested that WhatsApp would let a user password-protect data and its backups while uploading it to a Google Drive or some similar storage. Close on its heels comes another report that a new build may soon have the self-destruct option for select messages on the platform.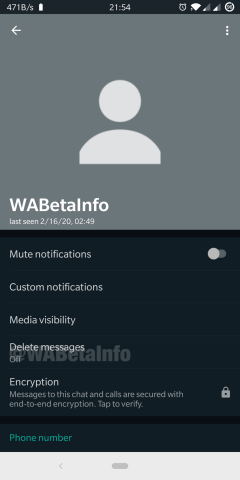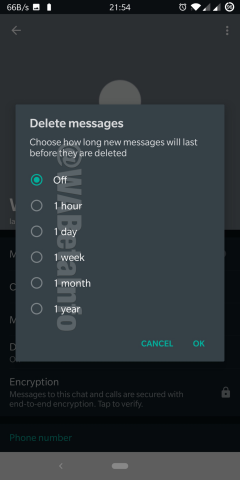 A report published on WaBetaInfo.com earlier this month says WhatsApp's focus on security features would soon yield password protection for backups that allows users to encrypt the backup with a password so that neither WhatsApp or Google can access the content.
The next step on this path is that the company is beta testing a feature that allows deleting messages in the private chats space. Earlier beta versions had added a similar setting for group chats and this latest version is adding the same self-destruct functionality for personal conversations, another report on the same website says.
So, how does the purported change work? When one open's the profile on WhatsApp, there would be a new option right above the "Encryption" prompt that opens a pop-up window offering to set a timer for automatic deletion of posts. The option allows users to self-destruct messages after an hour or hold it for a year.
Upon choosing the option, a clock icon gets activated next to the read receipts that would provide details on how quickly or slowly the self-destruct option will kick in. So, where did this idea originate from? Quite obviously Snapchat and Telegram, where this feature is quite well developed as compared to the efforts by WhatsApp.

In the past, users have criticized this Facebook-owned company for storing data in a timeless fashion, albeit with adequate security. The logic was that users can make a comment at one time and then change their mind. However, since data is perennially stored, repressive regimes could use it to go after people who do not kowtow to their views.
The feature currently being tested may not be as smart as those that rivals use, but it sure does offer a binary option of either self-destructing or not. In other words, you can either use the option or leave it open for all messages and not just for ones that one wants to self-destruct. Sounds like a bummer!
Of course, it remains to be seen whether the feature does make it to the next software update or remains one of the millions that gets tested and discarded.
TAGS: WhatsApp, self-destruct, Security, Encryption