Amazon Prime Deliveries Getting Delayed | TechTree.com
Amazon Prime Deliveries Getting Delayed
The company also revealed that the dramatic increase in shopping for essentials online is also creating shortages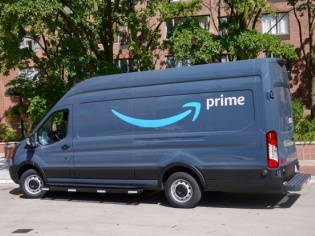 Looks like India is not the only country where hand sanitizers are out of stock at medical stores. The fear of shortages appears to have gripped the United States too with Amazon warning that they were running out of stock of popular household items amid the coronavirus outbreak and that Prime deliveries were getting delayed.
The problem is caused by "dramatic increase in the rate that people are shopping online," Amazon said in a blog post that it kept updating regularly. The problem was acute for some popular brands and sections like household staples categories were Amazon was completely out of stock, it said while adding that deliveries too were taking longer.
"In the short term this is having an impact on how we serve our customers. We are working around the clock with our selling partners to ensure availability on all of our products, and bring on additional capacity to deliver all of your orders," the company said in the blog post while a notice on its website said "Inventory and delivery may be temporarily unavailable due to increased demand. Confirm availability at checkout."
Of course, there is no panic yet on the India front as yet though hand sanitizers were off the shelf some time ago, given that people were rushing to stock up after reports suggested that a 20-second hand wash multiple times a day could keep the coronavirus away. However, the WHO has clarified that soaps were capable of achieving the same results.
A report published on The Verge says "Amazon has faced increased demand from customers on multiple fronts amid the coronavirus outbreak. With shoppers stocking up online, services like Prime Now and the Amazon Fresh grocery delivery service reported limited availability for several days or told shoppers they were unable to make deliveries."
Amazon also asserted that they would be constantly working to ensure that no one artificially raises prices on basic need products during this pandemic and have blocked or removed tens of thousands of items, in line with our long-standing policy. We actively monitor our store and remove offers that violate our policy.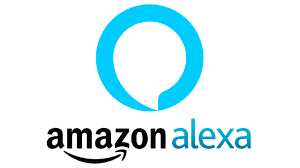 The company also announced the opening of 100,000 new full and part-time positions across the U.S. at their fulfilment centres and delivery network to meet the surge in demand from people relying on Amazon's service during this stressful time, particularly those most vulnerable to being out in public.
Meanwhile, the company introduced its voice assistant Alexa to help shoppers in India. Currently available in English only, the company said it understands proper nouns as well as regional words across various languages.
Customers will be able to use Alexa to search for items on the e-commerce platform, add them to the cart and proceed to checkout — by tapping the in-app mic icon and saying commands such as "Alexa, show me new t-shirts," "Alexa, add shirt to my cart" and "Alexa, go to check out."
TAGS: Amazon, shopping, coronovirus, shortages, Alexa