Streaming Media & OTT Opportunities for Brands in 2020? | TechTree.com
Streaming Media & OTT Opportunities for Brands in 2020?
With streaming videos getting popular by the day, brands could be looking at possible marketing avenues in this space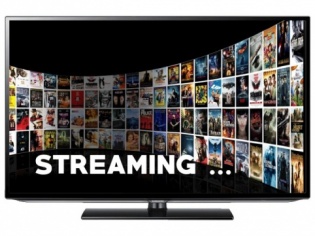 By Daniel E. Lofaso
According to Deloitte's Digital Media Trends Survey, more consumers now have a streaming video subscription than do a traditional TV subscription. For brands who don't already have a plan in place to get into the streaming or OTT space, 2020 will be the year they either jump on the bandwagon or get left in the dust.
Let's take a look at some of the streaming media and OTT opportunities your brand can capitalize on to get a piece of this exploding market.
Paid & Free Streaming Services
For brands that are wondering the most effective monetization strategy, you should be pleased to know that both subscription-based and advertising-based platforms are in demand. Millennials, for example, said that they combine both paid and free streaming video services to get the content that they want.
So if you think that you don't have the content library that will continue to attract subscription-based customers (like Netflix), then providing free content with ads on top may just allow you to grow you viewership while you work with advertisers.
User Experience will Win the Retention Battle
Consumers have indicated that they are frustrated with having to pay for multiple subscriptions and would prefer to have all their shows in one place (think Amazon Prime Video). However, big studios are simultaneously withdrawing their content rights from third-party streaming platforms as they seek to invest in their own OTT apps.
For brands to win with the customers they do have, they'll have to invest more in user experience in 2020. Good user experience can help to increase conversions, user engagement, and brand loyalty.
Think of HBO that is paired with Amazon Prime Video; navigating through HBO's content library via Amazon Prime Video is clunky, unorganized, and has no option to browse by category.
Go to HBO's own app on the other hand, and you are welcomed with great UX from the start. It's a much more enjoyable way to watch TV and is a lesson in UX that can only be controlled if you utilize your own app and invest in UX.
Building OTT Apps will Get Easier
For brands who are intimidated by the investment involved in building OTT apps, 2020 will bring more opportunity than ever to get in the game. From content management partners to companies that will allow you to launch OTT apps on the most popular platforms simultaneously, launching your own Roku or Fire TV channel is easier than ever.
Some app development companies like Zemoga (a Roku partner) will even partner with your brand and allow you to leverage one or more of their developers to help you with your channel launch. They can work remotely, alongside your team, or can handle entire projects from start to finish giving cost-effective solutions to companies who are looking to launch channels right the first time.
As more streaming options come into competition, brands will have to find ways to stand out. Stay on top of the latest opportunities to capitalize the direction of the market and how you can gain market share.
(Daniel Lofaso is the VP of Marketing for 43Twenty, an OTT growth company that specializes in accelerating technology and media companies in the online video industry)