What the F…? This iPhone 7 Works on Android
Don't be surprised, because this isn't the first effort and not the last either as the results are at best tacky
Building sandcastles is a favorite pastime for beach bums and that's precisely what David Wang and his band of merry developers have been doing ever since he pulled off a miracle by installing Android OS on a first-generation iPhone. The outcome wasn't spectacular, but enough to capture a few column inches in the media.
Ten years later, Wang and his colleagues at cybersecurity startup Corellium have converted the dream into a project which they've named Sandcastle. Of course, one may argue that like all sandcastles on the beach, this one too could be washed away soon, especially when Apple's legal team sharpen their collective claws to take legal action.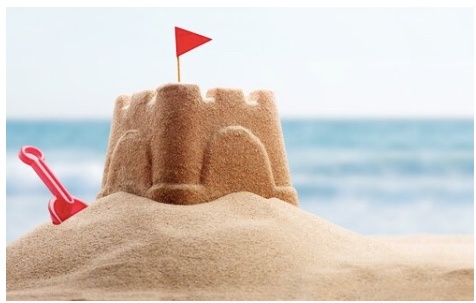 The project website provides us with a brief history of why Wang began his experiments with Android and the iPhone and then offers a brief look into what the beta version currently offers while also providing a note of caution that since there was only limited testing, they have no way of knowing if it could impact battery life, performance or other components.
"This original project took over a year to complete, with input from many of the top iOS engineers in the world. Today, we were able to achieve this for the latest version of Android, on a more sophisticated iPhone model, in less than a month," the website says.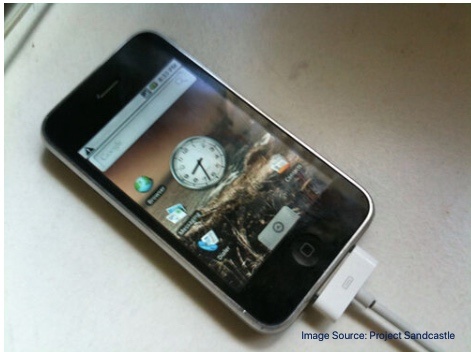 Last year, Apple sued Corellium for breaching copyright laws to which Wang and his team gave a strong retort: "The iPhone restricts users to operate inside a sandbox. But when you buy an iPhone, you own the iPhone hardware. Android for the iPhone gives you the freedom to run a different operating system on that hardware."
"Android for the iPhone has many exciting practical applications, from forensics research to dual-booting ephemeral devices to combatting e-waste. Our goal has always been to push mobile research forward, and we're excited to see what the developer community builds from this foundation," they said.
Thomas Brewster writing in Forbes.com says when he played around with the iPhone running Android, the compelling addition was the encrypted messaging app Signal. "This points to a more interesting use case than simply getting a kick out of running Android on an iPhone," he says in the article which broke the story about David Wang's efforts earlier this week.
For now, the Android works only on the iPhone 7 and iPhone 7+ but doesn't support audio output, Bluetooth, camera and cellular modem. It offers read-only access to system storage so one cannot download apps from Google Play. So, what we're saying is that Project Sandcastle is still very much a castle in the sands.
TAGS: Apple, Google, Android, Apple iPhone 7, david wang, corellium, project sandcastle