Why There's Nothing Clear About Clearview AI | TechTree.com
Why There's Nothing Clear About Clearview AI
The company said its facial recognition software was only for police, but now it seems they're using it for others too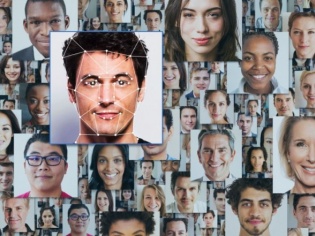 The controversy over Clearview AI hit the ceiling fan last month giving privacy advocates a big jolt over how facial recognition software could be a boon for suppression of human rights. Proponents of the software who saw it as a tool against organized crime forgot that the company could well be engaging in more surreptitious activity.
And that's precisely how the cookie has crumbled. Buzzfeed reports that the small company, which has also been quite secretive since its inception, appears to have shopped its facial recognition software far and wide. Some of its customers include ICE, the US Attorney's Office in New York and retail giant Macy's among its clients.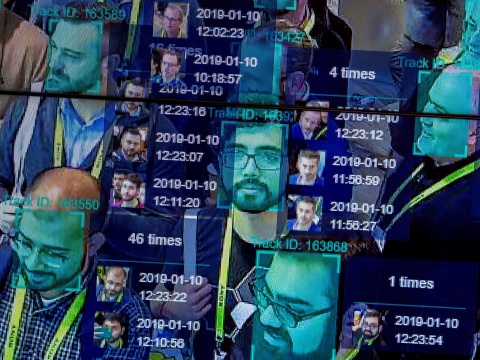 The report goes on to suggest that several private enterprises in the US were testing the technology using their 30-day free trial offer and some of these include Walmart, the NBA, Equinox and Eventbrite among others. In fact, what's even more dubious is the fact that even if the company itself isn't engaging formally, an employee could still test the software.
"In some cases… officials at a number of those places initially had no idea their employees were using the software or denied ever trying the facial recognition tool," the report says quoting an example of the NYPD which denied a direct association with Clearview in spite of the fact that 30 of its officers used the software to help with 11,000 searches.
All of this would have been fine, but for the fact that just about a week ago, Clearview's CEO Hoan Ton-That, known to have developed an app that allowed users to transfix Donald Trump's golden mop on to their images, had categorically told the media that his company was sharing the technology only with law enforcement agencies.
Engadget.com quotes ACLU staff attorney Nathan Freed Wessler to suggest that if such a list of customers gets confirmed, tantamount to a privacy, security and civil liberties nightmare. "Government agents should not be running our faces against a shadily assembled database of billions of photos in secret with no safeguards against abuse," he says.
Besides being labelled as "invasive technology", privacy advocates argue that the technology itself isn't accurate enough to be used in high-voltage cases. In the past, research has suggested that facial recognition software hasn't accurately identified people based on skin colour and non-male faces.
And to top it all, little is revealed about Clearview's AI algorithms as the company has only shared the fact that they scrape images of public forums and online sources into their database that serves as a repository for law enforcers. Given that most of the images come from social media, Twitter, Facebook and YouTube have issued cease-and-desist letters for violating the terms of use of their web properties.
Of course, Facebook had earlier claimed that they were aware of the image scraping and blamed inconsistent privacy laws around AI tools as the reason. There is also the small issue that Facebook board member Peter Thiel is one of the investors of Clearview AI.
TAGS: Clearview AI, facial recognition, Facebook, Twitter, YouTube, Google