Is Apple Experimenting with Trackpad on its iPad? | TechTree.com
Is Apple Experimenting with Trackpad on its iPad?
Reports suggest this is so and there enough online buzz that suggests this move could be a MacBook killer of the future
What's wrong with Apple? Steve Jobs took lots of pride when the company launched the iPhone and later the iPad with screens that were touch-sensitive. Now, so many years later the company is considering a trackpad for its tablet, which means it goes back to becoming a MacBook without the keyboard.
Of course, one isn't yet clear whether such a shift is happening and if so when this contraption would see the light of the day. News of such a shift was first broken by The Information which quoted officials from Foxconn Technology to suggest that the trackpad inclusion is part of efforts to make the tablet a laptop killer of the future.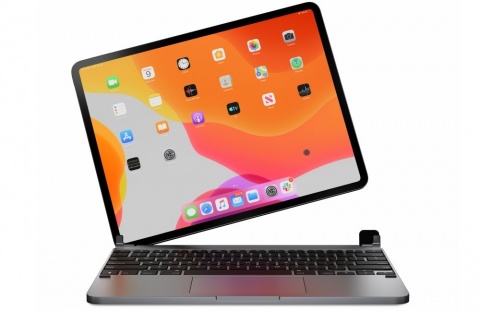 While one can take heart from the fact that many of Apple's patent filings and ideas seldom see the light of the day, this one appears to be more serious. Jason Snell of MacWorld.com found that the iOS beta released earlier this month had better support for keyboard functions such as modifier keys.
The company's software head Craig Federighi had responded to investor queries about iPad's lagging hardware at a recent shareholder meeting thus: "If you like what you've seen us do with iPadOS, stay tuned, we're going to keep working on it."
All of these information bytes individually may not mean much, but collectively points to something that we've suspected for a while now. That Apple is taking the iPad to the next level where it would obliterate the need for owning laptops in the near future. What would then happen to the MacBook at this juncture is anybody's guess.
The trackpad getting added to an iPad keyboard is just another step in the direction that began when the iPadOS got mouse support though it is more of an extension to the Assistive Touch technology for the moment. Also, the on-screen mouse pointer isn't the little arrow that one finds on a laptop but a large semi-opaque circle with a dot in the middle.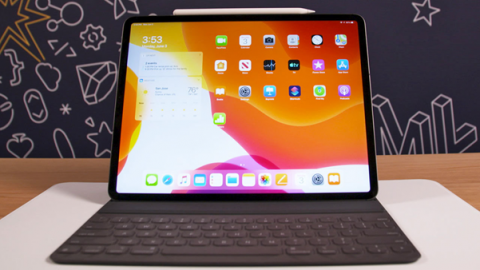 Some weeks ago, Digitimes had reported that Apple was coming out with a backlit smart keyboard for its iPad Pro that is slated for release this year. There was no mention then of a built-in trackpad though it appears now as though both the keyboard and the trackpad would be made out of similar material as the existing keyboard.
And in case one needed further proof, here's what Engadget.com has to say: "Accessory maker Brydge opened pre-orders for its wireless Pro+ keyboard that includes a trackpad plus backlit keys and adds a very MacBook-like look to the tablet. They're supposed to start shipping in late April, with an 11-inch version available for $200 or the 12.9-inch edition for $230. The third-party company also announced a standalone trackpad, but there's no release date or price listed for that yet."
Looks like the days of the laptop are numbered for now. Because whatever it is that Apple does with its iPad in the near future, the chances are that these changes would become the threshold that other tablet makers aspire to reach and beat.
The Chinese hardware makers are watching!
TAGS: Apple, iPad, Trackpad, Smart keyboard, Laptop