Digital Assistant Cortana Morphs into Productivity Service | TechTree.com
Digital Assistant Cortana Morphs into Productivity Service
The Cortana would become an integrated productivity service from a traditional standalone office assistant
Microsoft has announced that the Cortana on Windows 10 would morph from being just a simple and steady voice assistant to something akin to a personal assistant with a focus on enhancing productivity and helping users manage their schedules, adding priority lists and even sending out emails.
What this means is that Microsoft would remove some of the older consumer-facing functions such as controlling music, managing smart homes and supporting third-party Cortana skills. In plain and simple language, it means that Microsoft doesn't want the Cortana to be a clone of the Amazon Alexa or Google Assistant, and definitely not Apple's Siri.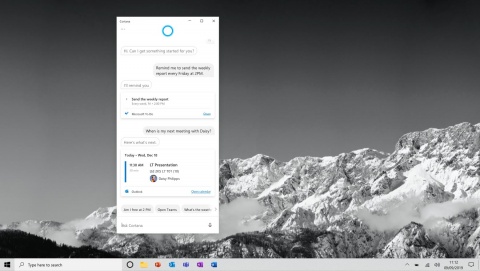 Of course, it is not as if Cortana would suddenly become worthless for the common user. One could still use it to communicate with the assistant via voice or text to handle functions such as settings, alarms and timers and some conversations. However, Microsoft said it would be removing Cortana from the Microsoft Launcher on Android by end-April.
Through this updated Cortana experience, we will roll out new Cortana services delivered through Microsoft 365 backed by the privacy, security and compliance promises of Office 365 services as set out in the Online Services Terms. Protecting your data and privacy is our highest priority, and we give you control over your data, the company has said through a blog post.
"We've tightened access to Cortana so that you must be securely logged in with your work or school account or your Microsoft account before using Cortana, and some consumer skills including music, connected home and third-party skills will no longer be available in the updated Cortana experience in Windows 10," says the post penned by Andrew Shuman, corporate vice-president of Cortana.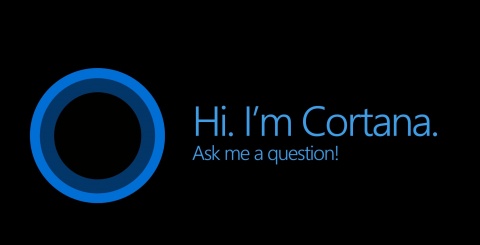 The update to Windows 10 would include a new Cortana experience with focus on productivity enhancements that includes a chat-based UI giving users the ability to interact with the assistant using both voice and the keyboard.
Microsoft is going to require users to be signed in with work or school Microsoft accounts in order to use Cortana in the name of security. The more advanced productivity features of Cortana will be available only to U.S.-based users to start; those outside the U.S. only will be able to get answers from Bing and to "chat" with Cortana until some unspecified point in the future when Micorsoft is hoping to add more Cortana capabilities for international users.
TAGS: Cortana, Microsoft Cortana, Microsoft, Microsoft Windows 10, voice assistant