Huawei MatePad Gets Up Close with iPad Pro | TechTree.com
Huawei MatePad Gets Up Close with iPad Pro
The tablet is quite stylish and matches up to competition besides also doubling up as a phone charger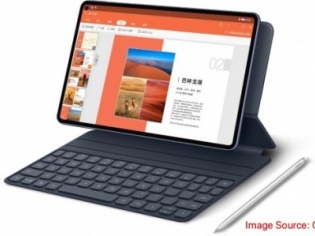 Quite a few tech brands suffered due to the last-minute cancellation of the Mobile World Congress due to the coronavirus scare. One of them is definitely Huawei which missed out on a global launch of its new MatePad Pro, a tablet so stylish that it would definitely cause some hearts to flutter uncomfortably at Apple's Cupertino HQ.
In what is probably the company's best effort to a premium device, the MatePro Pro stands up to the existing tablets from Apple (iPad Pro) and Microsoft (Windows 10 2-in-1) and with 5G connectivity to boot. The company had launched the model across China in November, has now come up with an upgraded version.
The company announced that while the 5G version would be available from June in China and select markets across Asia Pacific and Latin America, the 4G and Wi-Fi models would reach Russia, Japan and APAC from April itself. There is no specific date for India, though insiders claim that the company may bring the 4G and Wi-Fi models in a couple of months.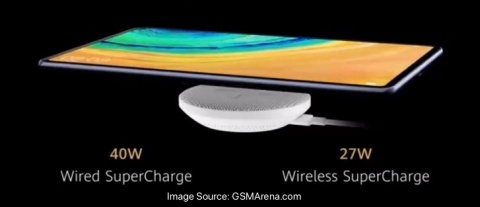 Spectacular Specs?
The new version runs on the Kirin 990 5G chipset that allows six of its eight CPU cores to run at a higher clock speed. The chipset comes with integrated 5G modem and promises 10x of the download speeds of 4G models with low latency that makes it perfect for Gaming as a Solution opportunities off the cloud.
The 5G models support faster wireless charging of up to 27W while the wired version remains at 40W as in the earlier version. Both models support wireless charging and the tablet itself can double up as a wireless charger with reverse-charge compatible phones at 7.5W. So, the MatePad Pro can juice up your mobile phone at a cinch.
In terms of processing and storage, the 5G models offer 8GB of RAM and 256 GB to 512 GB of storage with prices ranging from 799 Euros to 949 Euros. The Wi-Fi only models start with 6GB of RAM and 128 GB of storage (549 Euros) while the 4G versions also come with the same specs but cost an additional 50 Euros.
Writing in TheVerge.com, Jon Porter says, "when combined with its keyboard case and M-Pencil, the tablet invites some obvious comparisons to Apple's iPad Pro, but Huawei's tablet has a couple of unique features up its sleeve. These include two-way wireless changing, the ability to mirror the screen of a paired smartphone, and the aforementioned 5G connectivity. The tablet will ship with open-source Android, without Google's apps or services."
Huawei seems to have targeted the iPad with it comes to screen-to-body ratio as the MatePad Pro 5G bezels are much smaller than those of the iPad Pro which brings the ratio to 90 percent. In addition, there's a punch-hole notch for a selfie camera on a screen that boasts of a 2580 x 1600 resolution with a 16:10 aspect ratio for top notch movie watching or gaming.
The company is also offering a customized multi-tasking interface developed internally that supports split-screens with two apps running side by side. The "App Multiplier" feature can work with over 3000 apps on Play Store which is the company's way of telling Google that they can lead life without the latter's support.
The companion keyboard folio, the keyboard accessory (sold separately) and the M-pencil sit pretty with the MatePad Pro though only time will tell how it performs over extended typing sessions. The fact that both these accessories power themselves from the tablet itself is good news though neither of them come for free and could set you back by up to 150 Euros.
Together, these accessories pitch the MatePad Pro as a more thought-out tablet, one aimed at productivity, whether that means typing words or sketching plans. It also makes it way more interesting than any tablet Huawei's made before, says Mat Smith writing on Engadget.com.
So, where is the catch? Huawei still hasn't shifted allegiance completely from Android 10 to the Android Open Source and over the years one has seen Android tablets struggle to hold their own against the iPad. Can the MatePad Pro break the mould or would it be yet another case of the software letting the hardware down?
TAGS: Gadgets, gadgetry, Gear, Hands-on, Huawei, matepad, matepad pro, matepad pro 5g, Mobile, personal computing, personalcomputing, Video