Thinking of Launching a Streaming App? Consider this First | TechTree.com
Thinking of Launching a Streaming App? Consider this First
A big challenge while launching an app is not creating one, but determining which platform to build it for
By Daniel E. Lofaso
If you are a content producer and are thinking of launching a streaming app you'd be in good company. According to recent data, almost three-fourths of consumers have at least one account with a subscription on-demand (SVOD) service such as Netflix, Hulu, or others.
These consumers, effectively known as cord-cutters (those who break away from cable) and cord-nevers (those who never had cable), are slated to help grow the over-the-top revenue market to $17.8 billion by 2023.
While these numbers make sense for prospective streaming app creators, the process of launching an app is not as straightforward. Here are three major considerations for content producers who are thinking of creating their first SVOD or OTT ap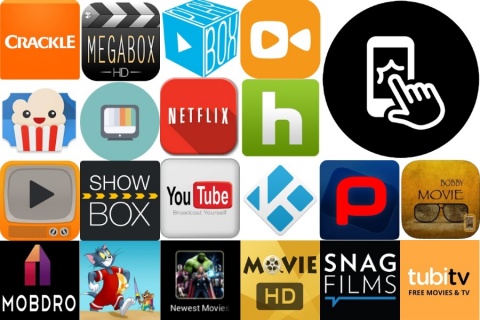 Choosing an Streaming Platform to Push Your App to
Amongst the challenges of launching an OTT app are determining which platform to build for. With so many options - Roku, Amazon Fire TV, the Apple iOS, and a slew of others - it's difficult to know where to place your resources.
If you can manage the logistical and development resources to publish apps across all the major platforms, it doesn't necessarily mean you should. The best approach to this market may be to launch an app on one platform initially, learn from your successes and failures, then take those to future app development.
However, if you were to choose one platform to build on to start, it would have to be Roku. According to some estimates, nearly 40% of all worldwide app users stream via a Roku device. So if you are looking to cast the biggest net in terms of subscribers and therefore revenue opportunity, learning how to develop a Roku channel might be your best bet.
User Experience and Programming
If there is anything that can keep an OTT app in existence for a prolonged period of time and give it the best chance of monetization its got to be user experience (UX). In terms of UX companies to emulate, Netflix easily is the gold standard.
Ultimately, binge watching of content is the goal of content producers as it presents the best opportunity for subscription sustainability and revenue. UX design takes into consideration such factors as home screen design, content recommendations, search considerations, settings design and more.
Beyond that, brands must also consider the scalability of their content as it relates to other streaming platforms. This is why, in part, many companies choose to partner with development firms who have expertise in creating a brand-wide, unified experiences across every device on any platform whether it be Smart TV, set top boxes, gaming consoles, mobile devices, or any other streaming platform.
OTT Monetization Models
In addition to the above considerations, brands will have to understand and decide on one or more of the following monetization models:
Subscription: Unlimited access to content. Made popular by Netflix and Hulu.
Rental: Temporary access to content. Made popular by iTunes.
Purchase: Lifetime rights to content based in a "cloud" library. Also popular on iTunes.
Advertising: In-app advertising where the brands have relationships with advertisers or are served ads via their streaming device partner.
There are many more considerations for content producing brands to take into account before launching a streaming app. These three help highlight some of the most prominent considerations in this ever-growing market.
(Disclaimer: The author is the Vice President of Marketing for 43Twenty, The OTT Growth Agency. The company helps accelerate growth for technology and media companies in the online video industry. The views expressed herein are the author's own)
TAGS: Netflix, Hulu, Hotstar, Roku channel, 43Twenty, OTT, OTT streaming, OTT Platform