Google to Wind Down Its Free Wi-Fi Program | TechTree.com
Google to Wind Down Its Free Wi-Fi Program
The company cites its inability to scale and sustain the business as the reason for shutting it down across the world
In 2015, when Google launched its Station program of providing free Wi-Fi across 5000 locations, starting with 400 railway stations in India, the world sat up and took notice because nobody offers anything free without tying it to something that rakes in the moolah. So, would Google get into content business was the first question.
Barely five years down the line, the company appears to have backed out claiming that their decision to end the freebies was do due to the difficulties that it faced in scaling up and making it a sustainable business. It blames the diversity of technology specs that resulted in the company deciding to pull out from India immediately and followed by other regions that include Brazil, South Africa, Nigeria, the Philippines, Thailand, Indonesia, Vietnam and Mexico.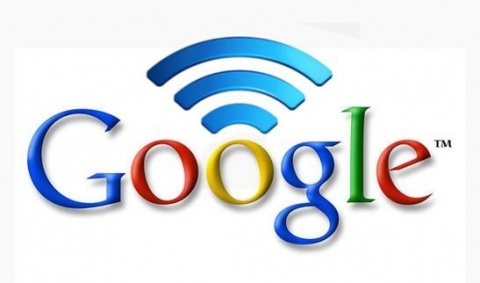 Google says that the program would be wound up by end of 2020 and companies that it partnered with in the relevant geographies would be handed over the assets. For example, in India, the company had worked with RailTel, the Indian Railways and Pune Smart City for the prestigious Wi-Fi project.
A report published on TechCrunch.com quotes Caesar Sengupta, VP of Payments and Next Billion Users at Google, to say that the project had helped millions of users to surf the internet without worrying about the amount of data consumed. But with mobile data costs getting cheaper in many markets, Google Station was no longer necessary.
The company, which had started showing ads to those logging into the free Wi-Fi stations, probably finds that there aren't that many users logging into their network at the train stations across India and possibly other countries, though it must be said that data costs aren't exactly at rock-bottom levels in other countries.
Maybe, that is the problem. It is a well-known fact that Google works on scale and unless it can perceive a bare minimum number of users on the network, it serves no purpose to the company which works on the principle of raising a penny from a billion people instead of working on the margins game.
Given this reality, the company's decision to convert a hard-nosed business decision into an act of altruism isn't surprising. The company is transitioning the existing sites to its local partners with full knowledge that they too wouldn't be able to sustain it in the long run in the absence of a business model.
Of course, it is not that no purpose was served by the Stations program. Barely a year after Google launched the free Wi-Fi program, Reliance joined the bandwagon by providing free 4G for an extended period of time that caused other telecom operators to slash rates to a point where financial decimation stared them in the face and forced regulators to intervene.
Does it mean that it was Mukesh Ambani who put paid to Google's business proposition? Maybe so, but why would it follow up and shut down the project in other countries? Quite simply because the one-billion and beyond population in India is what the company was after and with data still priced ridiculously low, it was time that the Station was shut down.
TAGS: Google, Free WiFi, Mobile Data, Google Station