Facebook's Dating Service Hits European Privacy Wall | TechTree.com
Facebook's Dating Service Hits European Privacy Wall
The company has failed to convince EU data regulators about the absence of privacy risks to the new service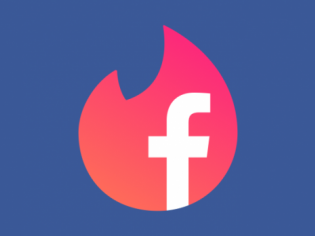 Looks like Facebook is perennially on the wrong side of the regulators. Having gotten into trouble over privacy issues back home, the company now has egg on its face as it has been forced to postpone the launch of its dating service in Europe because it did not give the EU regulators enough advance notice.
A report published in Ireland's Independent.ie newspaper says that Facebook was slated to launch the service on Valentine's Day today but had to push the date as it failed to complete legal formalities including those related to privacy risks. Ireland's Data Protection Commission, which oversees Facebook's operations across EU, sent agents to Facebook's Dublin office because they hadn't informed the regulator of the launch.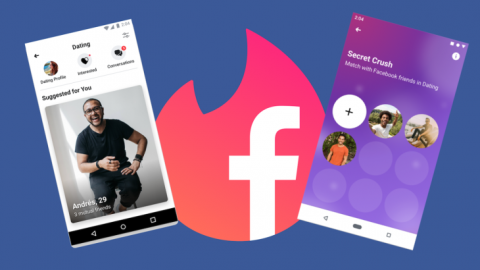 The action was carried out under legal provisions of the Data Protection Act, the DPC said in a statement on its website which suggested that Facebook had first contacted it on the dating feature rollout in the EU just ten days ago (on February 3).
"We were very concerned that this was the first that we'd heard from Facebook Ireland about this new feature, considering that it was their intention to roll it out tomorrow, 13 February. Our concerns were further compounded by the fact that no information/documentation was provided to us on 3 February in relation to the Data Protection Impact Assessment or the decision-making processes that were undertaken by Facebook Ireland," the statement said.
Facebook had first revealed its plans on a dating game in May 2018 and went on to test launch the product in Columbia a few months later. Since then it has added more countries in South America and Asia besides launching the service in the United States last September. It may be recalled that Facebook was fined $5 billion by the Federal Trade Commission for historical privacy lapses around the time.
Though the company had announced its intentions of launching in Europe early in 2020, Facebook officials appear to have not taken the regulators seriously, which is what possibly caused the DPC to take things into hand and ask for documents that the company wasn't able to provide satisfactorily and resulted in the delay in launch.
On its part, Facebook released a statement that was published on TechCrunch.com which read: "It's really important that we get the launch of Facebook Dating right so we are taking a bit more time to make sure the product is ready for the European market. We worked carefully to create strong privacy safeguards, and complete the data processing impact assessment ahead of the proposed launch in Europe, which we shared with the IDPC when it was requested."
A second statement followed immediately thereafter which said that Facebook wasn't under any obligation to notify the DPC of product launches and that they had informed them of the launch as a courtesy and had also completed the data processing impact assessment well in advance of the European launch. Of course, both the statements didn't directly respond to the DPC's official communication that claimed that Facebook had violated rules. In fact, DPC officials were quoted by TechCrunch.com to suggest that they were still waiting for Facebook to respond to their follow-up questions.
So, what exactly did happen here? Either there was a genuine bit of oversight by someone at Facebook that caused this embarrassment or it was Mark Zuckerberg's way of cocking-a-snook at privacy and its regulators.
TAGS: Facebook, DPC, DPR, Ireland, Dating Service