Mobile World Congress 2020 Cancelled Due to Coronavirus Outbreak | TechTree.com
Mobile World Congress 2020 Cancelled Due to Coronavirus Outbreak
The world's biggest phone show, Mobile World Congress in Barcelona won't take place this year because of Coronavirus worries.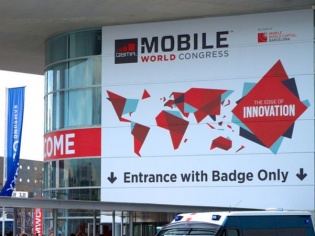 GSMA has officially canceled its upcoming Mobile World Congress (MWC) 2020 trade show – thanks to the Coronavirus outbreak. For the first time in Barcelona's 33-year history that organizers have called off the flagship event that has over the years become the world's biggest and prestigious phone show.
This year, MWC was scheduled to take place in Barcelona between February 24th and the 27th. Over the past few days numerous important companies decided not to appear at the show, which significantly reduced its appeal to attendees.
GSMA CEO John Hoffman said in a statement, that Coronavirus outbreak has made it "impossible" to hold the event.
"With due regard to the safe and healthy environment in Barcelona and the host country today, the GSMA has cancelled MWC Barcelona 2020 because the global concern regarding the Coronavirus outbreak, travel concern and other circumstances, make it impossible for the GSMA to hold the event. The Host City Parties respect and understand this decision. The GSMA and the Host City Parties will continue to be working in unison and supporting each other for MWC Barcelona 2021 and future editions. Our sympathies at this time are with those affected in China, and all around the world," Hoffman said.
Coronavirus infections have exceeded 42,000 with the total number of deaths at more than 1,000. Most infections and deaths have been reported in Wuhan and the surrounding Hubei Province in China, but at least 25 countries have now reported cases.
Read more: Tech Industry Feeling the Heat of Coronavirus
The GSMA is an industry trade body that represents more than 1,200 companies across the mobile ecosystem, and MWC has been the window of opportunity for thousands to gather for networking and partnerships, new product launches and exciting deals.
MWC annually held in Barcelona has a big economic impact of 492 million euros, and also generates 14,100 part-time jobs. Back in 2019, about 110,000 attended MWC, they naturally brought a lot of money to Barcelona.
MWC 2020 was set to feature a big Chinese phone maker presence, with all of the country's major smartphone brands set to appear at the show.
LG was the first vendor to pull out of MWC earlier this month, and ZTE canceled a planned press event over Coronavirus fears. Ericsson, one of the largest exhibitors at MWC, also withdrew from the show. It was then followed by Nvidia, Intel, Vivo, Sony, Amazon, and NTT Docomo – as all these vendors canceled their participation. Cisco, Nokia, BT, and HMD also canceled appearances this week.
Read more: Will Coronavirus Impact Your Next Tech Purchase?
For an event meant to showcase the power of telecoms, cancelling MWC without a back-up plan has shocked many in the trillion-dollar sector.
While major exhibitors can bear the cost, hundreds of smaller companies for whom MWC is the big event on their marketing agenda may think twice about returning, analysts said.
"Now they face the challenge of having to figure out what is the best way to salvage something," Ben Wood, chief of research at consultants CCS Insight told Reuters.
Companies will have to change their announcement plans and tremendous losses as they will have to cancel reservation of their venues. Change of MWC launch plans by companies will inevitably affect sales at least in the first half of the year. At the same time, local businesses (including hotels, restaurants, and shuttle) will not earn money they hoped as there will be no MWC attendees. And needless to say, the cancellation of the show will inevitably cause huge losses for the organizer, GSMA.
TAGS: Mobile World Congress, MWC, MWC 2020, GSMA, coronovirus, LG, ZTE