Keep the Internet safe: Mistakes you must avoid online | TechTree.com
Keep the Internet safe: Mistakes you must avoid online
Here are a few tips that help you keep your private data secured and help make the internet a safe place for everyone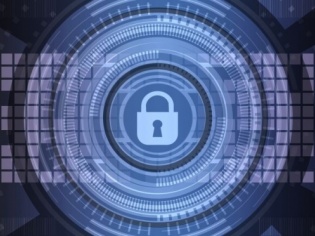 Today, February 11th is the 'Safer Internet Day', a day to promote safe and responsible usage of technology that opens the pandora's box of information for everyone.
This day was first conceived in 2004 by the EU SafeBorders project to increase awareness about various dark aspects of Internet like cyberbullying and online threats etc.
Internet is easily one of the most integral parts of our lives and with growing awareness along with an increase in affordability makes it more critical for all of us. While the internet houses tones of useful information, it is also a tool that can be misused easily.
Here are a few tips that help you keep your private data secured and help make the internet a safe place for everyone:
Enable 2FA: Enabling Two-Factor Authentication adds another layer of security to any password. Most email service providers, social media sites and other reputed websites offer this facility. You get an SMS alert every time the website detects a login from an un-identified device.
Share personal data online: Always be mindful of what and how much information you're sharing online. The person on the other side might not be your well-wisher and may use the information against you.
Understand the use of Social Media: Social media sites like Facebook, Twitter etc. are created to communicate with friends and family members who may be staying far away. Try to understand the best way to use social media since not only there are predators who prey on your data but social media websites also track your data to show advertisements based on your usage. Also posting stuff that can hurt sentiments or spread hatred must be avoided. Remember there is no place for hatred, neither in society nor onthe internet.
Password vaults: Since we interact with multiple websites on a regular basis remembering credentials for all of them is virtually impossible. Rather than writing the id and passwords on a notepad storing them in an email is not a good idea. Tools like password vaults are free and save you from the headache of remembering multiple passwords. Also, remember to keep strong passwords. Never use passwords that can be guessed easily like date of birth, phone numbers, etc.
Phishing scams: Lets us accept it. The only way to avoid phishing is by ensuring that we do not open any unidentified emails or links, making sure that we cross-check website, especially banking or email accounts, multiple times before entering our credentials. Remember if it looks suspicious then it is unsafe for sure.
Do not share OTPs: Never share OTPs over the phone, mail or social media. No one is supposed to know your card details, OTP or account credentials. Not even bank employees.
Use credible tools/apps: It is always good to use authorized tools or applications on your phone or computer. Never download and use pirated software or applications. These come with trackers which can steal your information without your knowledge.
TAGS: Safer Internet Day, Phishing, OTP, Password, social media