Google's Digital Wellbeing Apps Relies on Guilt
The apps essentially remind users to reduce screen time though the challenge still rests with how strong is the will to do so
Sometime in October Google took to altruism by introducing experimental apps that focused on our digital health. Now, the company has added three more apps to this collection, possibly to suggest that they are indeed worried about screen time amongst smartphone users in recent time.
However, none of the apps actually does a force quit on the device, relying instead only on human willpower to curtail one's instinct to reach out for it. In fact, Google began talking about these apps at their developer conference in 2018, the company formally launched its digital wellbeing experiments last October. Of course, Apple was tracking screen time through an app and Tim Cook advocated getting off iPhones at the Time 100 Summit in 2019.
Though Apple hasn't gone to town with its altruism, possibly because there hasn't been any further effort, Google appears to have taken things more seriously. The latest three apps to join the experiment includes a screen stopwatch, one that allows users to visualize screen time as bubbles and a third that puts the device into a virtual envelope. Yes! That's right!
Of the three, the envelope idea is the most intriguing. In fact, a blog post by Google's Special Projects division points out that these are "a set of envelopes which temporarily transform your phone into a simpler, calmer device, helping you to take a break away from your digital world, suggesting that the recent trend of people using a second feature phone while on holidays is what prompted the thought.
To make it work, one has to access the app that prints a paper envelop which forces the user to make it an only-call or photo-only device until necessity or temptation leads you to tear the seal. Sadly though, the app currently works only on Pixel 3a. Of course, the idea is to shame the user to reduce phone time and may just be relying too much on our willpower.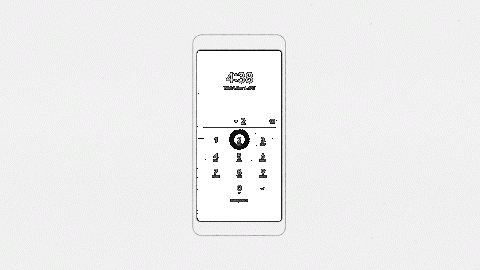 Writing on TechCrunch.com, Sarah Perez believes that Envelope is clearly more of a design experiment rather than a practical tool. While touchscreens do work through paper, wrapping your phone up for the day will certainly complicate things — like when you need to get someone's phone number or to look up directions, among other things.
As for the other two apps, Activity Bubbles and Screen Stopwatch are both visual reminders of our screen obsession with the former creating a bubble each time the phone is unlocked and growing larger in sync with the time it is used. The stopwatch app tells users how long one has been on the phone on a real-time basis. Once again, the apps only heighten our guilt without actually forcing action.
On its part, Google does clarify that the goal with its Digital Wellbeing Experiments is to inspire designers and developers to keep digital well-being at top of mind when building technology and not necessarily force quit apps or the phone itself as that is tantamount to intrusion.
Which is as it should be. For, how can technology decide when and how one should be using gadgets? It depends of how easy or tough it is for a user to remain temptation-free and refrain from biting that apple!
TAGS: Google, Screen time, Digital Health, Special Projects, Screen Apps