Google, Microsoft at Loggerheads on Facial Recognition Ban | TechTree.com
Google, Microsoft at Loggerheads on Facial Recognition Ban
Ever since news broke of a US startup scraping data off Facebook and sharing it for money with security agencies, the issue of Facial Recognition is facing flak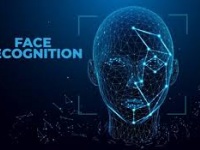 Ever since the story of Clearview.AI hit the headlines following the expose by New York Times, the world has woken up to the challenges that unbridled facial recognition tools could bring forth and juxtaposed it against the advantages that the technology brought forth by way of securing our devices and premises.
Globally, lawmakers appear to be holding the view that the technology is too dangerous to be implemented even for the limited purpose of security with a leaked draft note suggestion that the European Commission was considering a five-year ban on facial recognition tech even as civil liberties group in the US have joined politicians have questioned their accuracy.
Amidst all these claims and counter-claims, the developers of the technology appear to be quite unsure about how the world should respond to it. While Google's Sundar Pichai has supported the idea of a temporary ban, Microsoft isn't convinced and suggests that such a step could result in further research on a technology that had benefits to offer.
Microsoft's VP and Chief Legal Counsel Brad Smith, who had in the past sought regulations on the technology, appeared to suggest a shift in the company's stance by cautioning against the temporary ban claiming that it could be a case of using the meat cleaver for what should be a surgical operation.
Smith's initial call to regulate the industry came in December 2018 when reports of China using facial recognition for identifying protestors in the provinces surfaced. "While we're hopeful that market forces may eventually solve issues relating to bias and discrimination, we've witnessed an increasing risk of facial-recognition services being used in ways that may adversely affect consumers and citizens – today," he had said.
Now, the stance appears to have shifted considerably as Smith expressed reluctance to stop people from using technology in a way "it could re-unite families". "The second thing I would say is you don't bank it if you actually believe there is a reasonable alternative that will enable us to, say, address this problem with a scalpel instead of a meat cleaver," he says.
On his part Sundar Pichai highlights that there are "real concerns about the potential negative consequences of AI, from deep fakes to nefarious uses of facial recognition" and believes that only sensible regulation that balances the opportunities with the potential harms could be the immediate solution in the wake of how photographs collected without consent could be used in the future.
Pichai had told a conference in Brussels earlier this week that governments should tackle regulatory questions over facial recognition on a broader basis and for AI at a faster pace. He advocated an immediate ban on facial recognition use while advocating "a waiting period before we really think about how it's being used."
He argued that while the EU could adopt existing GDPR laws to manage the risks from AI and facial recognition technology, regulation also needs to be used to back up AI principles such as those outlined by Google last year where it committed not to release stuff that could harm people. Google is also part of a project to build an open chip design resistant to cyberattacks.
While Pichai is quite clear about the need for accountability, Microsoft's Smith believes that this cannot be achieved through a ban, even if temporary on facial recognition, which is now used even by smartphones to unlock phones. Such a ban would impact how NGOs use it to find missing children, he argues.
However, even he is quite vociferous in bringing legislation around the industry that mandates impact assessments for its use, notifies the public with it is in use and seeks specific consent to its use when entering a premises. Additionally, he wants laws to restrict its use when monitoring people in public places whereby only a court order could stipulate its use.
Maybe, the lawmakers should invite companies involved in facial recognition programs such as Google, Microsoft, Amazon and Facebook to discussions over how regulation can be brought forth to ensure that the enterprises and governments are made more accountable to the citizens while using tech that could prove a boon.
TAGS: facial recognition, Clearview, AI, Google, Microsoft, Amazon, Facebook, Cybercrime, Racial segregation