Ignore Chrome's Warning at Your Peril | TechTree.com
Ignore Chrome's Warning at Your Peril
Google is warning users about password security and ignoring this could result in calamitous outcomes with regards to one's digital security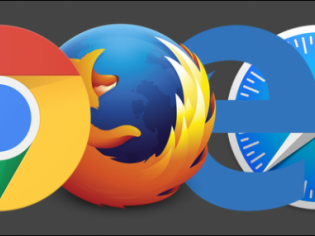 The problem with Google is that it's messaging is often in-your-face and worst still boringly persistent. Remember the number of times Google Chrome asks you to check, re-check and counter-check your alternate email ID? Well, this time round Google is doing users a good deed with its insistence on protecting passwords and ignoring it could lead to disaster.
The new pop-up warning that jumps up when one logs into any website or to Gmail might be nagging to most of us, but at a broader level is something that requires immediate attention, given the pathetic state that password security finds itself in globally. Just two days ago, a hacker leaked more than 500K passwords from Telnet, an application protocol.
In spite of the grave danger of password threats, users haven't graduated beyond easy-to-guess options and then use the same combination across multiple accounts. Google has tracked passwords for some time now via Chrome and Android and is now offering to strengthen passwords for new accounts besides checking existing ones for their strength.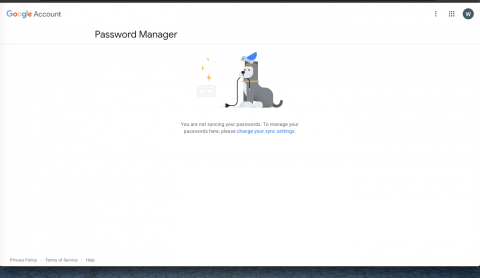 In case you haven't noticed these pop-ups, just visit https://passwords.Google.com and check whether your passwords are indeed what they should be. Additionally, it would also intimate the user of (a) passwords used more than once and (b) passwords that appeared in data breaches online following hackings.
Suffice to say that Google is indeed seeking to help secure our accounts by suggesting passwords that would be tough for humans or computers to guess. They'd be length with characters that include upper and lowercase letters, numbers and symbols. Of course, one could argue that such complicated passwords are tough to remember, but then that's why Google checks via Chrome if you want its help.
And in case you don't trust Google enough at this juncture, there are other password managers that could come in handy. Inadequate memory shouldn't be the reason you postpone taking steps to secure your digital assets. Using the same password across multiple accounts merely adds to the risk of getting hacked.
Though there's been talk of passwords eventually giving way to biometrics on smartphones and possibly other computing devices, these appear to be a distant dream at this juncture which is why Google's entreaties should be taken seriously. And the easiest way to do this is to check the issues that Chrome finds and shares with you to fix.
It's not as if Google is just pointing out the challenges. It offers additional help by adding links to pages or apps where login credentials can be changed and even use Google's own password suggestions and breathe easy while doing so because it remembers them.
Of course, other browsers too have taken it upon themselves to warn users of weak passwords and suggest stronger ones. For starters, Safari on macOS saves passwords and lists them out if you seek them via the Preferences button. A yellow (!) mark suggests a weak password or a duplicate and it makes absolute sense to change it to something stronger that it usually suggests.
And still if there is a lack of trust issue, check out any of the scores of password managers that end up offering much more like storage of credit and debit card details, password compromise alerts, two factor authentication etc. Since these are browser neutral, the same app could work across operating systems and browsers.
In spite of all the efforts from the browsers, if you choose to ignore the threat, then it could be a case of closing the stable doors after the horses have bolted!
TAGS: Google, Passwords, Safari, Password Managers, Cyberthreat, Data Privacy