Google Stadia Seeks to Fire up Flagging Fortunes
It plans to add 120 games of which ten would be exclusive to its list to beef up gamer interest in its product, which may also be available on non-Pixel smartphones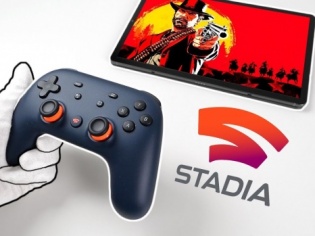 Gaming is something that Google appears to be getting huffed at regularly. Having launched the Google Stadia with much fanfare late last year as a cloud gaming service capable of streaming video games of up to 4K resolution at 60 frames a second, the company was expecting a robust response during the holiday season.
However, nothing of the sort happened though gamers across the world did marvel at the idea of letting gamers play new titles with a meager investment in hardware as one could play via the Chrome browser or Chrome OS and use Chromecast to beam it on to the television. Of course, there were initial reports of lag, low-res visuals and missing features.
But the biggest complaint from the gaming community pertained to the paltry selection of games that Stadia had and is something that Google immediately plans to fix by adding 120 more games.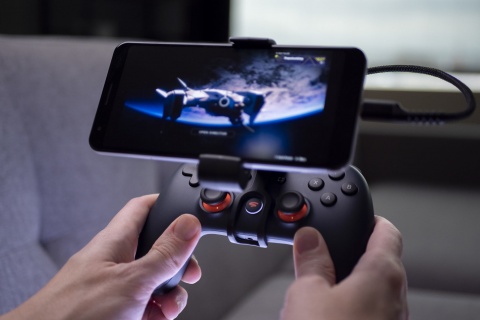 In a blog post published on the community page of Google Stadia, the company says that 10 exclusives would also be released by mid-year, and that the company will announce February's games for Stadia Pro -- the platform's subscription that provides a few free games per year and high-spec streaming -- later this month.
"We have a lot more planned and will continue to work hard toward delighting gamers with our vision for Stadia. Looking at our upcoming line-up, we are tracking more than 120 games coming to Stadia in 2020, and are targeting more than ten games in the first half of this year alone that will be only available on Stadia when they launch. We're working with our partners to share more on those games soon," says the post credited to Team Stadia.
In addition, Google says gamers can expect more features coming to the Stadia in the first quarter that includes support for 4K gaming on the Web, addition of enhanced Assistant functionality when playing on the browser and wireless gameplay through the Stadia controller.
The company also announced that more Android phones would be able to play the games which are currently available only through Google's own Pixel series. A report in 9to5Google last week confirmed that Google was testing Stadia on non-Pixel android phones. It said that Stadia subscribers opening the Android app were able to start a game on Wi-Fi after connecting to a third-party or Stadia Controller for a Pixel-like experience.
At the moment, these trials look as though it is happening on the server side of Stadia that is possibly providing data to Google about the product's performance on non-Pixel phones with more of these tests likely over the coming weeks leading up to the formal announcement of Android-supported phones that would be able to support gaming via Stadia.
The company also announced that towards end-January, the company would also share more details about games coming to the Stadia Pro, a subscription service, in February. However, there is no mention about the concern amongst the gaming community of latency issues, especially with regard to shooting games.
Looks like Google is serious about the Stadia, especially since there is growing competition in the gaming-as-a-service business with Facebook and Microsoft also working towards having a virtual experience once 5G becomes the norm and there's enough and more bandwidth available for gamers to play with.
TAGS: Google Stadia, Titles, Android, Pixel, Stadia Pro