Google Tightens the Screws on Third-Party Cookies | TechTree.com
Google Tightens the Screws on Third-Party Cookies
Stung by the privacy lobby across the world, the company has reportedly set a two-year deadline to render third-party cookies on its Chrome browser support-less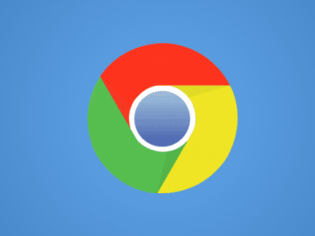 Looks like Google is getting its house in order on the data privacy front by squeezing the deadlines for support third-party cookies on its Chrome to just two years. The company had made several announcements in the wake of lawsuits it faced around data privacy, but this is the first time it set a deadline, that too an aggressive one.
And what made Google suddenly go serious about cracking down on cookies that track users across the world? There seems to be nothing specific that happened over the holiday season or the New Year. However, the signal is clear now: that once its support for third-party cookies ceases there could be a major shift in how business is conducted over the web world.
In August, Google came out with the Privacy Sandbox initiative to develop a set of open standards to ensure privacy on the web. The stated objective was to make the internet more private and secure for all users while also supporting publishers. This time round, the company has come out with a specific game plan to achieve the outcomes.
A blog post by Justin Schuh, Director of Chrome Engineering, says the approach to phase-out third-party cookies in Chrome within two years cannot be done without support from the ecosystem. "We plan to start the first origin trials by the end of this year, starting with conversion measurement and following with personalization."
Schuh goes on to clarify why Google didn't respond by blocking third-party cookies at one shot as this would have yielded "unintended consequences that negatively impact both users and the web ecosystem." By undermining the business model of many ad-supported websites, blunt approaches to cookies encourage the use of opaque techniques such as fingerprinting that can actually reduce user privacy and control, he says.
Meanwhile, a report published on TechCrunch.com quotes Schuh to suggest that the focus had been on third-party cookies and that certainly was one of the tracking mechanisms, but that's just a tracking mechanism and we're calling it out because it's the one that people are paying attention to.
The report goes on to add that starting this February, Google will also implement some techniques for limiting cross-site tracking by enforcing its new SameSite rules and by requiring that cookies that are labelled for third-party use can only be accessed over an HTTPS connection.
What is still unclear though is how the ecosystem, more specifically the advertising industry and publishers, would respond to the total removal of third-party cookies from Chrome, given that it would virtually remove the web marketeer's ability to track users and suggesting relevant ads based on their past behaviour.
Which is probably why Google is insistent that they do not plan to tread the path alone, instead would prefer the industry to come up with some standards around what constitutes privacy and how it can be ensured without lopping off the business angle around it. Once the company starts trials, it would become clear how advertisers and publishers are reacting.
Looks like the next 12 months would indeed be an interesting one. While competitors such as Mozilla Firefox have blocked third-party cookies, Google is seeking workarounds not because it cares for others, but its own revenues are dependent on sending relevant ads to the right users.
And, nobody in their senses would chop off the tree trunk that fetches them the best fruits. Especially so if they happen to be perched on that trunk!
TAGS: Google, Chrome, Google Chrome, Privacy, Cookies, Mozilla Firefox