Guess Which Studio Received the Most Oscar Nominations?
Once upon a time these OTT players were considered scavengers that went after old titles and movies to squeeze the nostalgia out of them for a few dollars…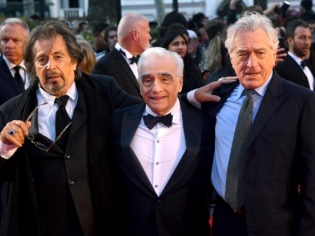 When video-on-demand service first appeared in the 1990s, who would have thought that the future of entertainment would undergo a tectonic shift from the public to private and that the smallest of screens would bring the biggest of revenues, not to speak of accolades from the fans and the connoisseurs.
Netflix, which began operations as a video (DVD) hiring service in September 1999 is today a major producer of movies in Hollywood as also locally in India. Some of their productions have made waves, a few others have fallen flat, but with the recent Oscar nominations, the company should be smiling from ear-to-ear.
With 24 nominations, the largest for any production house or Hollywood studio this year, Netflix is sitting pretty with Martin Scorsese's "The Irishman" among those that cornered the biggest chunk of 10 awards, including those for Best Picture, Best Director, Best Actor in a Supporting Role (Al Pacino and Joe Pesci), Best Adapted Screenplay and Best Visual Effects.
Close on its heels with six nominations stands "Marriage Story" with Adam Driver and Scarlett Johansson competing in the Best Actor and Best Actress categories and Laura Dem holding forth in the Best Supporting Actress role. Noah BaumBach and Randy Newman also got into the race for Original Screenplay and Original Score respectively.
But, that's not all. Netflix originals "The Two Popes," "In Lost My Body" and "Klaus" are also in the reckoning for Oscar glory. Of course, the studios would still crow over the fact that the movie to get 11 nominations was "Joker", directed and produced by Todd Phillips for a group led by Warner Bros. Pictures.
Of course, Oscars alone need not be a barometer for measuring the success of OTT platforms across the world. Two years ago, close to 60% of US households were accessing them once a month and advertising revenues from these channels had exceeded those from web-browser plug-ins. In fact, our own Hotstar had set the record of 18.6 million views on an OTT event.
An article published on INC42.com quoted a PwC report to suggest that India's streaming industry would be valued at over nearly 12K crore rupees by 2023. While Amazon Prime, Netflix, and Hotstar are the most preferred OTT platforms. While the audience from metro cities show an inclination towards TV Shows, non-metro residents are more likely to watch movies.
The survey stated that men preferred watching sports content, news and live TV more than female users. On the other hand, women prefer watching music videos more than males. However, movies and TV shows are equally preferred by the male and female audience surveyed, the report said.
Looks like the OTT platforms are slowly edging out the satellite as users shift from family time before the television to more personalised viewership.
TAGS: Netflix, Oscars, Academy Awards, Hotstar, Amazon Prime, Amazon Prime Video