Leak Confirms Samsung's Next Galaxy is the S20 | TechTree.com
Leak Confirms Samsung's Next Galaxy is the S20
The Korean giant's next top end smartphone has a full screen and 5G and by the looks of it could be the iPhone killer, though the software could still mess things up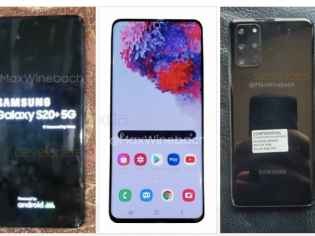 The rumors are back, and with renewed vigor. Reports of Samsung having an unpacking event on February 11 has been going around now and with the latest leak from XDA Developers author Max Weinbach on the contours of the upcoming Galaxy S20 (yes, that's the name this smartphone gets in 2020), the wait is all but over.
It is quite obvious from the pictures that Weinbach uploaded via his Twitter account that the Samsung Galaxy is indeed the S20 as that's what it suggests when the device fires up. That is comes with 5G capability is also quite obvious from these pictures though the other contours appear to be quite in sync with the S10 family.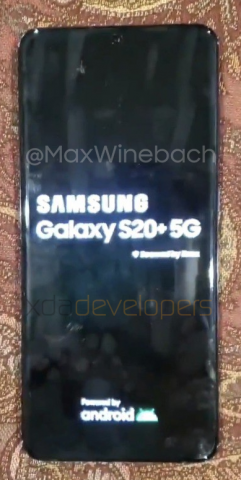 What's appearing at the back is quite intriguing as there appears to be four cameras out there and one believes there is a front facing camera hidden beneath the screen. There's the customary LED flash and what appears to be a sensor of some sort or could even be a microphone pinhole.
That being the case, it could be the first smartphone to have a rear microphone that aims to bolster audio quality when recording videos, given that every social app out there supports video uploads and sharing.
There have been rumors that the four-camera set-up at the back comes with a brand new 108 megapixel 9-to-1 Bayer sensor that could take 12MP stills with massive pixels. The ultra-wide and the telephone lenses pretty much makes the Galaxy S20 the best in class compared to what's on the ground. As for the fourth camera, well that appears to be the mystery bit meant to dazzle geeks out there.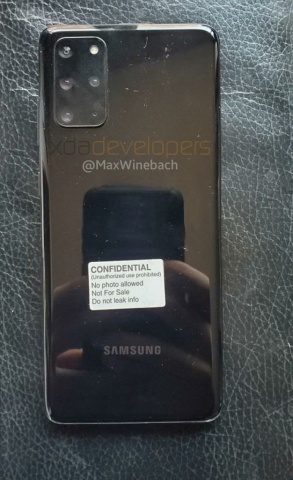 What we do not know yet is whether these pictures are of the top-end model or whether there is more from where it is coming. We have been hearing rumors of an S20 Ultra though there's nothing specific about it as yet, barring the fact that it could boast of better cameras. Looks like Samsung is shipping cameras that double up as smartphones!
The screen sizes appear larger than what the S10 gave us though the contours appear to suggest that Samsung prefers the curvy edges to the straight ones in the Note series. All versions are expected to carry Snapdragon 865 processors which means there's enough fire power within to tackle the faster networks outside.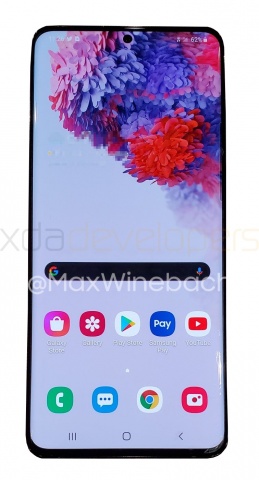 Well, the mystery would be cleared on February 11, though the official release is supposed to happen much later.
TAGS: Samsung, GALAXY, Samsung Galaxy, S20, Samsung Galaxy S20, Max Weinbach, Leaks