Hey Google! What More You Can Do at CES2020 | TechTree.com
Hey Google! What More You Can Do at CES2020
The search giant made its presence felt yet again at the Las Vegas Convention Centre with a slew of offerings that makes its Assistant the helper of choice for the lazy ones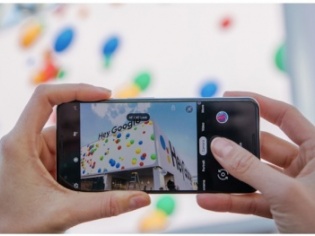 If 2019 was about Google shouting louder than the loudest at the annual tech mart, having built a full-blown amusement park ride, this time round the company appears to have gone low-key by its own standards, focusing only on the company's voice-powered AI support system that could be making the human mind even more lethargic.
Though the company hasn't given up on its extravagance with a two-storey booth at the CES event, Google has limited most of its firepower on the Google Assistant and the new stuff that it is now capable of doing, from reading web pages to scheduling actions and even acting as interpreter during business meetings.
The next step could well be analysing the meeting notes and coming up with a slew of decisions that executives and entrepreneurs could choose from – just so that they save time and use the fast-growing artificial intelligence that the company and others of its ilk are propagating to replace the fickle human mind.
Here are some of the things that the Google Assistant has learnt to do over the past twelve months though we are still unsure about how well they would work in real-life situations. Maybe, they would… maybe they won't. But, here goes:
Reading Webpages – This is for those of us suffering from smartphone addiction to the point that they have no time to even look at their phones. Yes! You read that right. All that we now need to do is say "Hey Google, read this page" and the Assistant would get the neural networks to generate a life-like reading experience. Mind you! The system is smart enough to give the intrusive ads a miss and read only what's relevant. Going forward, could this cannibalise Google's revenue from targeted ads?
Schedule Actions – Very soon Google will also take requests from users to ensure that things happen later in the day. For example, if you want the Assistant to turn on the television at 7.00 PM to watch cricket, just say, "Hey Google, turn on the television at 7 PM," though one may still have to call out the channels that one wants to watch.
Sticking Up Notes: Sticky notes has been around for some time. The challenge is to stick it where one can see it so that the purpose of writing them in the first place is served. So, just say "Hey Google, leave a note to help me carry my golf clubs" and the note appears on the lock screen. And in case you turn off the laptop, it can alert you on the phone. Now try forgetting the groceries on you way back from work!
Speed Dialling: Ever since the mobile phone appeared, human memory has depleted its power as most of us find it tough to remember even our spouse's phone number. But, no more as you just have to say "Hey Google, Remember these numbers" and a list would appear on the smart phone's lock screen. Could be a valuable asset in case of an emergency for the user in a public place, as anyone can see the numbers and call.
Interpreter at Hand: This was something Google made a song and dance about at the last CES and now the AI powered display can translate a conversation between individuals speaking in different languages. The company has claimed that more enterprises have committed to using this service across the world though from an Indian perspective simultaneous translation in local languages may take some time.
Just Forget It: Now this is something right out of a sci-fi movie. Just holler "Hey Google, that wasn't for you" and the tool would wipe off the history around the last thing you said that wasn't supposed to be actioned because the Assistant wasn't supposed to respond in the first place. Of course, this means that the company hasn't fixed the problem around the assistant perking up to sound from a television or during a conversation and responding with "Sorry, I can't help with that" and causing profound embarrassment in case the discussion was around spending a cosy time in bed with the spouse!
Map my Journey: Starting today, the Assistant will you drivers navigate Google Maps for both Android and iOS with just the voice. It would share one's ETA with friends and family, answer text messages, play music and podcasts, search for interesting watering holes en route and auto-punctuate messages. So, just say "Hey Google! Take me home" and the rest would get done though one still has to drive through traffic. Wonder how the ETA would change for residents of Indian cities where traffic is unpredictable.
TAGS: Google Assistant, Google Maps, Maps, Interpreter, Sticky Notes, Home Appliances, Appliances, Reading Webpages