Samsung Joins the Mid-Priced Smartphones Bandwagon | TechTree.com
Samsung Joins the Mid-Priced Smartphones Bandwagon
Company offers the Galaxy S10 and the Note10 in their Lite versions with a view to combat the growing impact of Chinese phones in the mid-tier segment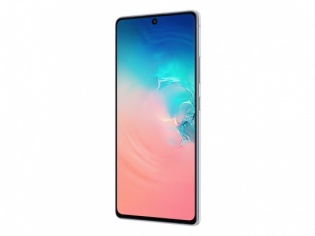 Samsung has made a grand entry into the mid-priced smartphone segment, one that lures customers to popular handsets by offering a lower price tag for most of the major features that the elite one offers. The move is obviously aimed at curtailing the growing clout of Chinese manufacturers in the mid-tier segment.
The company announced the launch of their "Lite" version of popular handsets that would retain the key features from Galaxy S10 and Note 10 without burning a large hole in the customer's pockets. Both devices feature the same display of 6.7-inches of full HD+ at 394 PPI and a hole-punch camera on the top.
Both the devices also have a three-camera array, which now seems to be the norm, though the rectangular bump at the back appears a bit off. The S10 comes with a 5-megapixel macro, a 48-megapixel wide angle and a 12-megapixel ultra-wide while the Note comes with 12 megapixels of ultra-wide, and equivalent widest-angle and similar telephoto.
Over the past year or two, customer demand has veered towards mid-priced phones that offer more in terms of processing capacity with better software compatibility as evident from the versions of Android operating system that some of the Chinese brands are now carrying. Read Rahul's piece to understand what would give Smartphones the edge in 2020.
The press statement from Samsung does not offer any price details for the new devices though one could safely imagine that they would sit somewhere between the mid-range A series and the $1000-plus tags that the high-end ones sell for. Quite a good lure for those seeking a Samsung but cannot afford it.
Google has already come out with the Pixel 3-a series and is reportedly getting ready with its successor this year while a slew of rumors in the New Year suggest that Apple could well be launching two mid-priced models in the SE range over the next three to six months. Looks like Samsung wanted to be the early bird in this battle for the mid-price market.
Coming back to the device specs, both the Lite versions sport 4,500 mAh batteries and between 6 to 8GB of RAM and 128GB of storage as default. Both processors are 64-bit octo-core models and the software would be Android 10.
"The Galaxy S and Galaxy Note devices have met consumer wants and demands around the world. These devices represent our continuous effort to deliver industry leading innovations, from performance and power to intelligence and services," Mobile CEO DJ Koh said in a statement adding, "The Galaxy S10 Lite and Galaxy Note10 Lite will introduce those distinct key premium features that make up a Galaxy S and Galaxy Note experience."
TAGS: Samsung, Samsung Galaxy S10, Samsung Note 10