Democratising Pleasure: Sex Tech and Social Media | TechTree.com
Democratising Pleasure: Sex Tech and Social Media
The banning and then the un-banning of the Osé pleasure device from CES 2019 prompted some introspection on sex tech and e-commerce in India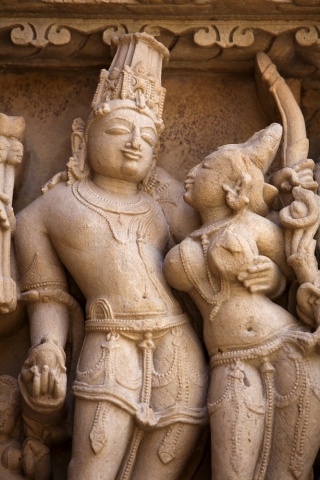 By Malavika.S
Women have always had a complicated relationship with sex. It's either a duty, or a crime - there's supposed to be no middle ground. Certainly women aren't supposed to enjoy it- or god forbid, seek it out on our own terms. Technology is supposed to make our lives better, but somehow, so far, using tech to better our sex lives has been as unmentionable in polite circles as… well 'unmentionables' in Jane Austen's England.
(Today, they are called bras.)
When the Consumer Electronics Show's parent organisation demonstrated their regrettably gendered understanding of consumer technology by revoking an innovation award given to Lora DiCarlo's Osé blended vibrator, the storm was all-consuming and well, predictable. CES came under major fire for its sexism and hypocrisy, with the result that they re-awarded Lora DiCarlo, and announced that sex tech would be displayed at CES for one year on a trial basis.
While India doesn't have a consumer tech event on the scale of CES, the sexism and hypocrisy displayed by CES wouldn't be out of place here. Forget sex tech- buying condoms and lube is all very hush-hush, done in a surreptitious manner without meeting the eyes of the shop assistant, the cashier, or the aunty standing behind you in the checkout line.
When sex and technology first came together, the initial result was obvious- porn. Most pornography fetishizes dubious consent scenarios, if not outright rape. Organisations like the New York-based Make Love Not Porn are attempting to combat that, by emphasising on conversations around sex, consent, and promoting healthy sexual behaviour.
Sex tech, however, is far more than that. Sex sells, quite literally. And with the growing desire for mutual pleasure, and the awareness of sex toys, came e-commerce.
Two of the most well-known sexually-oriented e-commerce platforms in India are the Gurugram-based Adult Products India, started in 2010, and Lovetreats, which started in 2015 out of Bangalore. Both companies are founded on the basic principles of body positivity, sex-positivity, and consent.
Marketing, as you might imagine, is something a sexually-oriented business might struggle with- and an e-commerce company even more so. While other businesses can leverage social media to put out content and generate conversations and engagement, Facebook and Instagram in particular have extremely restrictive censorship rules, as does India, in general. And given the general silence around sex and sexuality in India, how do you go about marketing something that no one wants seen or heard (about)?
"Our biggest challenge is that we can't do paid marketing and promote our toys, e.g. through boosting posts, the way any other consumer brand can do it. So that is a disadvantage considering getting all direct Instagram pushed audience outreach. Sometimes the social media platforms flag some of the content we post and we have to argue with them to get it approved, e.g. by Instagram. We also have to be quite careful about the content we post, e.g. no photographs that show (female) nipples." Ute Weimer, one of the founders of Lovetreats, told Techtree.
"We had to abandon paid marketing - we can't do it, as it's absolutely a no-no from Instagram and any other social media platform for anything related to sex toys and pleasure products. We do organic marketing, and that allowed us to leverage our product and build the community that we have. But at a much slower pace than any other consumer brand with access to paid marketing could."
It's interesting- and disheartening- to know how social media, often touted as one of the most democratising means of expression, doesn't live up to its promise when it comes to women's sexuality. You can get n number of pictures of Chris Hemsworth's THOR-so (see what I did there?), but if Emma Watson goes to the beach, finds it's too hot to even wear her 'unmentionables', and posts a selfie about her chilled-out day, you probably won't see it because Insta hasn't gotten with the #FreeTheNipple programme yet.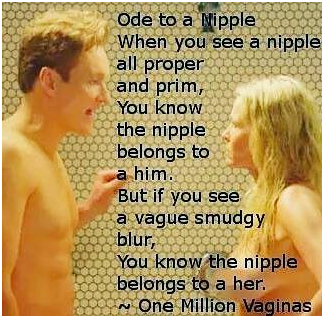 Image via Facebook
So how did Lovetreats market their products?
"Organic social media marketing, that works really well for us. We try to focus more on creating a sex positive community and try a very subtle marketing style, which creates a genuine interest. And hence we get a good engagement. We aim at creating a balance between promotion and actual community building. Instagram is the most successful channel for us."
A look at Lovetreats.in's Instagram page shows that this is indeed the case. They currently have over 6,000 followers, even without the perks of paid campaigns. Their content is fun and snappy, and they also include a link to the very funny, very informative blog section on their website. Looking at their social, I can't help but wish that Facebook would wake up and smell the coffee as far as women's sexuality is concerned.
"We definitely get a lot more interest from women. Even though we have more male followers, women are more interactive and the engagement with them is a lot better, e.g. they tag their friends in posts, post comments, share, etc." Weimer said.
Indian millennials and post-millennials are, thankfully, much more body- and sex-positive than our elders. Women in our generation are far more likely to initiate conversations about consent, pleasure, masturbation, and sexual experimentation, and to demand that our needs be met as well. There's clearly a market for positive sex tech for women- and where the demand is, there should go the supply. It's basic economics, my hearties!
TAGS: sex technology, CES 2019, Lora DiCarlo, lovetreats, E-Commerce, Facebook, social media, instagram, Digital Marketing, Marketing