India Ranks 5th In Global Report on Biometrics Use | TechTree.com
India Ranks 5th In Global Report on Biometrics Use
The report compiled by Comparitech, a UK-based research firm has analyzed 50 countries across the world and compared the data across five broad parameters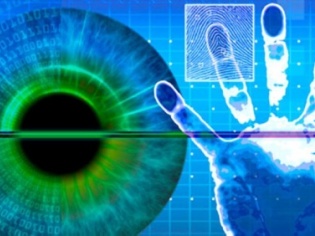 The use of biometric data began in right earnest after the 9/11 bombings in the United States where countries began to use fingerprints and eye scans to capture human identity and these data points found more uses in the form of accessing bank accounts, connecting to one's mobile handsets and even locking and unlocking one's office space or home.
What was once the privilege of governments and collected as part of a process to restrict access to data or locations, is now being used extensively enterprises and individuals, given that it is much easier and possibly safer to just swipe a fingerprint or peep into a device to gain access. Of course, there are challenges, but the system appears to have taken root.
But, there is a fly in the ointment, as there always is when it comes to technology. That relates to data storage, protection and privacy – three parameters that could either push up or push out biometrics as a solution for the future. A report put together by a UK-based company suggests that China tops the list of biometrics acquisition the EU nations are by far the safest in protecting the data.
Some of the key findings of the report released by Comparitech.com are listed here:
Many countries collect travelers' biometric data, often through visas or biometric checks at airports
Every country we studied is using biometrics for bank accounts, e.g. fingerprints to access online app data and/or to confirm identities within the banks themselves
Despite many countries recognizing biometric data as sensitive, increased biometric use is widely accepted
Facial recognition CCTV is being implemented in a large number of countries, or at least being tested
EU countries scored better overall than non-EU countries due to GDPR regulations protecting the use of biometrics in the workplace (to some extent)
Among the worst performing countries, China takes the first place followed by Malaysia, Pakistan and the United States. In joint fifth-spot lie India alongside Indonesia, The Philippines and Taiwan. Here are how these countries stack up and how they were scored by the research company:
China: Barring its usage in voting, the country uses biometrics in passports, ID cards, and bank accounts. In the absence of a specific law to protect the data of its citizens, the country has the ability to use it for every possible reason, from crime detection to criminal harassment. There are now reports that China may expand biometrics to include DNA as well. The country uses facial recognition technology to monitor minorities while also testing it at security checkpoints at subway entrances to divide travelers into groups. Facial recognition has since been introduced to acquire mobile phones.
Malaysia: The country fares better than China on overall counts, it still scores poorly due to the fact that it has biometrics in passports, ID cards, and bank accounts and like China has no law to protect the data with police actually having access to multiple biometrics databases. The country uses facial recognition in CCTV across several city areas with police using body cameras to track individuals. The country also collects biometrics of foreign workers.
Pakistan: While our neighboring country does not require all visas to contain biometrics and foreigners aren't always asked to provide fingerprint and retina scans, the fact remains that they have biometrics in passports, ID cards and bank accounts, besides also insisting on voting system using these data points. The country too doesn't have laws protecting the data and is now using facial recognition as part of their "Safe Cities" project.
United States: The country uses biometrics in passports, ID cards and bank accounts plus in the voting systems across several states. There are state laws that protect biometrics though such data could face a privacy concern in the absence of a federal law. The FBI has been repeatedly criticized for use of facial recognition to scan driver licenses while some cities have since banned it. Fingerprints and eye scans are used for most American visas and everyone visiting the country is profiled.
India: India also has a national biometric database, the largest in the world. This is known as the Aadhaar. However, they avoid a maximum score because law enforcement isn't permitted to access to the database. Due to incidents of data leak from the biometric database, the government has since included the issue of biometrics under the Indian IT Act that regulates such data being collected and processed and is governed by privacy rules.
Just so that these countries can measure themselves against the very best, the report lists out Ireland, Portugal, Cyprus, United Kingdom and Romania as the five countries that ranked best in terms of usage of such data and ensuring its protection.
TAGS: Cybersecurity, biometrics, Data Safety, Comparitech, Privacy, Data Privacy