Lazy to Read Newspapers? Say Hey Google!
The Google Assistant is now equipped to read out a customized playlist of the day's major headlines and news stories that one would want to connect with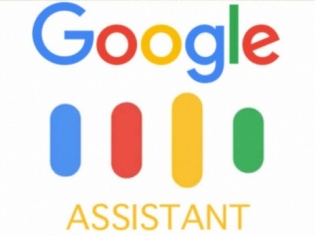 Technology encourages laziness and reduces the activity in one's cranial cavity. No, this isn't just a common complaint from the sixty-plus generation who woefully point to the inability of Gen-Y to remember phone numbers due to the smartphone and may soon crib about how their grandkid cannot read because Google Assistant now reads it out to them.
Whatever it be that the future holds for humanity, the fact remains that technology is indeed all-pervading and would continue to take over more and more of the mundane. The latest is Google's attempt to create a list of news stories that one may want to follow on a regular basis. But, isn't that what they have been doing with Google News or Google Alerts?
Yes! But starting today, Google Assistant would actually read it out to us when we say, "Hey Google, play me the news".
What's more, Google does it better than your friendly neighbourhood radio station or 24/7 news channels where all that one gets to hear or see is from a single broadcaster. With Google's Your News Update, the content gets drawn from a variety of publisher partners and gets sifted based on one's location and the interests that one had shared with Google in the past.
In a blog post, Google's Product Manager for News Liz Gannes says when newspapers first came online, their early sites were hard to navigate and search, didn't link stories together and often published stories on the web after they went to print. Audio is similar today. It's an evocative, powerful, massively popular and convenient medium—but because the digital experience has lagged, it's difficult to find things, especially timely, relevant stories that are meaningful to you.
"At Google, we saw an opportunity to help move digital audio forward by focusing on audio news. By analysing what's being said within a given audio file, we can apply our understanding around what text articles are about, how news stories evolve, how topics link together and what might be most relevant to a particular user's interests," says Gannes.
She goes on to add that when Google launched their initial News on Assistant product in 2016, the news briefings came only from top publishers. Two years later, they enhanced this with the ability to get spoken responses to news queries on Google Home. Now, Your News Update expands on that work by creating an experience that's fresher and more tailored to you," says Gannes.
The blog goes on to inform that collaborations with publishers around the world during the past two years have helped the company imagine the future of audio news and reinforced the importance of building a healthy ecosystem for both listeners and publishers. And of course, the high-quality stories our partners provide are critical to creating a comprehensive yet intimate news experience for listeners, she says.
The service is currently available only in English and that too in the United States. However, it will be expanding internationally from next year.
Does this mean adios to Arnab Goswami and his ilk? The answer could be in the affirmative if one is looking for unbiased information and not publicity material from governments and industry.
TAGS: Google, Google Assistant, News, Hello Google