7 SEO Mobile Apps You Should Know About | TechTree.com
7 SEO Mobile Apps You Should Know About
The algorithm and the search engines are constantly changing and developing. Because of that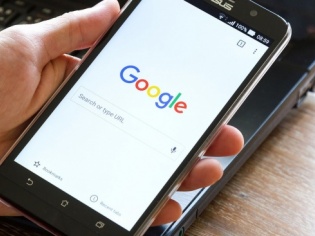 The algorithm and the search engines are constantly changing and developing. Because of that, you want to make sure that you are always up to date with the latest SEO trends. Luckily for you, it is now easier than ever to do that. All you need is a smart-phone and access to the app store. So if you want to learn what the 7 most useful SEO mobile apps you should know about are, then keep on reading this article.
1. Google Analytics
Available for both Android and IOS users, Google Analytics is one of your best to go to SEO mobile apps. It has almost everything you need to monitor your business while away from your computer. You can transfer and synchronize all your existing data from your computer and into your phone, stress-free. You can check your total views for your page, explore your reports, and save them for future reference. And the best part about it, the app is free of charge.
2. SEO Check
The second app for SEO optimization has a 4.7 average in the Google Play and it is called SEO Check. This app can help you quickly scan your website, analyze all important and relevant criteria, and give you tips and useful insights on how to optimize your website. Some of the analyses it does revolve around meta-information, quality of the page, page headings, external factors, inbound links and more.
3. Podio
This app is your virtual office away from your real office. It includes everything from project management, messaging, scheduling meetings, and tracking your potential job candidates. It also organizes and tracks your projects and much more. This app is free for you to try.
If you want your business to flourish, then you want to make sure that you are improving yourself while also checking up on any potential competitors. With this being said, it is more than clear that you will want to use ISEO. With the help of this app, you can check the rankings of various webpages across the Internet.
Just like Podio, HootSuite is your portable, on the go desk. With a much simpler and clearer interface, HootSuite is here to help you manage all your social media accounts. You can schedule all your posts in advance or use their link shortener to help track click-through statistics.
Another great SEO mobile app that you should consider using is HubSpot. It provides you with analytics, helps to keep your social media in sync, keeps you connected with your team and much more. The app is currently being used by over 50,000 people.
The last, but certainly not the least app on this list is Evernote. Evernote is not your simple notepad. Here, you can write down all your thoughts as well as store images. You cannot remember something? Then worry not. With Evernote, it is enough to use a keyword to be redirected to your needed piece of information.
You now know what the 7 SEO mobile apps you should know about are. For more on what and how to
engage an SEO specialist
, make sure to check the webpage.
TAGS: SEO, Mobile Apps