TikTok Takes a Leaf off Instagram's Book | TechTree.com
TikTok Takes a Leaf off Instagram's Book
Permits users to add a URL to their profile bio as part of the company's attempt to dabble in social commerce and possibly make some money out of the fun activity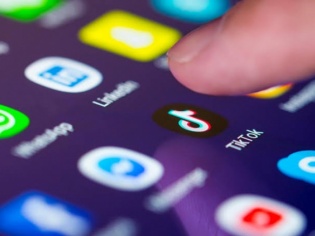 Make no mistake! TikTok is all set to bite off a chunk from the global social media pie. ByteDance, the Chinese company that created the video app to share short lip-sync, comedy and talent videos in 2017, is sitting pretty with a billion users worldwide and now hopes to cash in by monetizing them in what is being described as social commerce.
The app has taken a leaf of Instagram which allows users to add links on their profiles though TikTok would also offer video creators the ability to send their viewers to websites that would pay money for such promotions. ByteDance described these roll-outs as part of its experiments to enhance overall user experience on the app, which incidentally has been mimicked by Instagram recently.
A report published on TechCrunch.com quotes a ByteDance spokesperson to suggest that TikTok has continuously experimented with ways to improve the app experience for users and would continue with the trend to inspire creativity, bring joy and value to the ever-growing community of users who have taken to the video-sharing app.
How these changes are going to impact the overall social media space may still take some time to fathom. For starters, one can safely assume that TikTok users in India would be lured by the EdTech industry into which the Chinese app-maker ventured last month through the launch of an education program in India whereby it began working with content creators and companies to populate the platform with educational videos.
These short-clips are slated to cover a wide range of topics from school-level science lessons and concepts of mathematics to learning new languages. TikTok is also featuring videos that offer tips on health and mental awareness besides another segment that offers motivational talks by trainers, facilitators and life coaches.
With these videos capable of reaching a userbase in excess of 200 million across India and growing month-on-month, the company could soon be talking to other EdTech enterprises for revenue sharing deals whereby video creators end up sending customers to an external link that offers additional inputs about the topics that is being shared.
A video shared via Twitter by Fabian Bern, founder-influence of Chinese start-up UPLAB indicates how users can become video creators and send their viewers to third-party websites. It shows users also being able to add a URL to their profile bio just as one can do with Instagram. Many of the influencers direct fans to merchandise stores while a few send them to news articles.
Given that social commerce, as the new trend of using influencers to nudge users on to something new or unique is called, has become quite popular in India and other southeast Asian markets, TikTok could literally make a killing through these two new additions. Imagine what would happen to true blue e-commerce websites if influencers start sending prospective customers elsewhere!
In fact, TikTok isn't the first off-the-blocks. A recent report suggested that Facebook had backed social commerce start-up Meesho earlier this year in a bid to use the social media capability to enhance online commerce through the trust factor. The four-year old Indian startup has over two million re-sellers dealing with apparel, electronics and home appliances who connect with buyers via social media apps such as Facebook or Whatsapp.
So, while Instagram can feel good about TikTok picking up a trend from what it had started some time ago, there is every possibility that the Chinese giant could go aggressive with these features in the outback regions of the country where the video sharing app is growing in popularity.
It may be worth the while of rivals such as Instagram to think again about which part of the audience they want to attend to? Those sharing pictures amongst each other living in cities or those who use short videos to showcase their talent and end up becoming local celebrities?
Or should we say local influencers?
TAGS: TikTok, Meesho, instagram, Facebook, Social Commerce