Disney+ To Launch in India via Hotstar
The company hopes to launch the on-demand video streaming service around the time next year's IPL cricket is winding down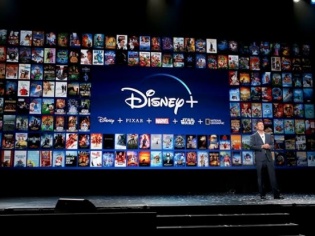 Fasten your seatbelts! Disney has drawn up plans to launch its on-demand video streaming service to India and a few other southeast Asian markets sometime in the second half of 2020 and in all probability Disney+ would be a part of Hotstar, the country's popular video streaming service boasts of over 300 million subscribers when it streams IPL matches.
A report published in TechCrunch.com suggests that the launch would coincide with the winding down of India's premier cricket competition in April-May that is aired live by the Star TV network and Hotstar. The same bundling will also be sold in Indonesia and Malaysia, given that Star's programming is quite popular in these geographies.
The growing popularity of video-on-demand services from Netflix and Amazon Prime in the past has resulted in Hotstar's regular viewership plummeting, given that there is little original content on the platform. Most of its offerings are a combination of satellite television programming on its partner channels that have their target user-base on the airwaves.
In fact, Hotstar Premium subscription is priced higher than Amazon Prime in India whereas the latter provides a good choice of latest movies across multiple languages and some original shows that premiers only on the video-on-demand service. Moreover, Amazon Prime charges Rs.999 for a year and provides access to their music service free for a year plus discounted delivery cost when users buy stuff off their app.
When Disney acquired Star India (and Hotstar) for a whopping $71.3 billion deal with 21st Century Fox last year, it was expected that they would use the platform to launch better programming to the compulsive consumers in India. The service, which costs $6.99 a month in the United States, could be launched in India at cheaper rates though it could mean that Hotstar may have to up its subscription.
Given that Hotstar already offers titles from Disney on its platform, there is every likelihood that Disney+ would go a long way in sustaining user interest on the app once the domestic cricket season gets over. Given that all of India's international cricket is beamed on rivals Sony LIV, Hotstar would definitely want something special to keep users loyal.
Disney+ is currently available in the United States, Canada, and the Netherlands and will shortly debut in Australia and New Zealand followed by the United Kingdom, Germany, Italy, France and Spain sometime in the first quarter of next year. The company already claims more than 10 million subscribers in the three regions that it is currently available in.
The article in TechCrunch.com also suggests that users in India should brace themselves for a hike in the subscription fees for Hotstar ahead of the IPL season. Quoting unnamed sources, the article said that the company hadn't decided on the exact quantum of increase but there is speculation that it could double from the present levels, given that Disney+ would be an additional lure.
However, even at these price points Disney+ could compete with the likes of Netflix, who came up with a mobile only plan costing Rs.199 a month earlier in July. Of course, this model doesn't allow users to cast their shows on television. It remains to be seen whether a mobile-only plan would take off in a country where entertainment is still a family time activity.
TAGS: Amazon Prime, Hotstar, Netflix, Sony LIV, Disney+