Now Instagram Reels Due to TikTok Pressure | TechTree.com
Now Instagram Reels Due to TikTok Pressure
Notwithstanding the bad pun in the headline, Facebook appears to have seen enough of a threat from China for it to start its own video-music remix feature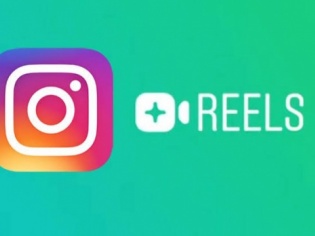 Mark Zuckerberg needs to take some lessons from Donald Trump! In spite of Chinese social media player Tiktok going viral across the world, Facebook and its various arms kept silently watching the video-music remix app sweep over the internet. But, not anymore! For Instagram just launched a similar feature that allows users to make 15-second video clips and share them as stories.
Christened Instagram Reels, the new feature allows users to create short clips and share them on the platform which offers a Top Reels section under the explore option. This means that just like TikTok videos have the potential of going viral, so do Reels, where users get to use soundtrack from a large catalogue of music or even have it remixed for their video clip.
Techcrunch.com reports that the new feature would be limited to just Brazil for the moment though Instagram has ensured that the rest of the world would remain interested as both Android and iOS versions have incorporated it. What remains to be seen is how Instagram hopes to lure clients from the Chinese version on to its platform.
However, Instagram has done it before with its Stories which was originally created by Snapchat as a means of sharing inputs on a real-time basis. In fact, so successful was Instagram with this feature that Snapchat saw reduced interest from its users for nearly two to three years since. Maybe, Trump is right after all – as American companies are now cloning Chinese ideas for global markets.
The reasons that Instagram decided to launch this feature is Brazil is quite obviously the large number of users that it has in the region. In addition, the population has a musical culture besides a community that is alive to the need for sharing on the internet. Given the diversity of India's population, it may not be long before the feature arrives in India too.
And how does Reels actually work? Users would find the feature ensconced next to Boomerang and Super-Zoom. The videos can be recorded without background score or users can get the audio from another video that they may come across through search. The big task would be to teach users to borrow audio from other remixes.
In fact, experts believe that this is where Instagram could actually score over TikTok. Facebook's massive music collection could be the ideal tonic to power the progress of Reels. There are a few smart editing tools that Instagram has provided so that users can time their captions over certain scenes in addition to a ghost overlay option that helps smooth transitions.