5 Kid-Friendly Smart watches for Children's Day | TechTree.com
5 Kid-Friendly Smart watches for Children's Day
You can grab these child-friendly, affordable smart watches online or at some gadgets showrooms near to your home
Children's Day is just around the corner. If you're looking for a way to track your kids' activity or stay in sync with them without investing in a mobile phone, a smartwatch is a great solution. With features like GPS tracking, activity tracking, time management, messaging and voice calls, a smartwatch can be a cool and smart gift item for digitally-savvy guardians and kids. You can grab these child-friendly, affordable smart watches online or at some gadgets showrooms near to your home.
Acko Pro Waterproof Smartwatch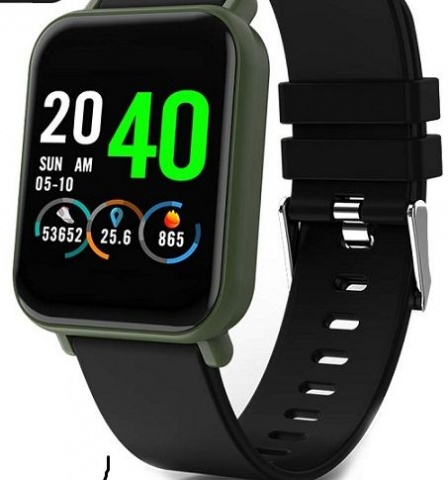 This one is for your health conscious kid as the Acko Pro Waterproof Smartwatch helps them monitor their health, physical and fitness activities, and smartphone notifications and gives them the ease to control your music player and camera through the screen. The watch is water-resistant parents don't have to worry about the watch getting damaged in case of it gets drowned (accidentally) or while swimming. Though a little heavy in weight, its versatile features and low prices are a bonus. The smartwatch comes with a one-year warranty to top it all. You can get this feature-packed watch from Amazon at Rs 2689.
SYL PLUS Bluetooth A6 Smartwatch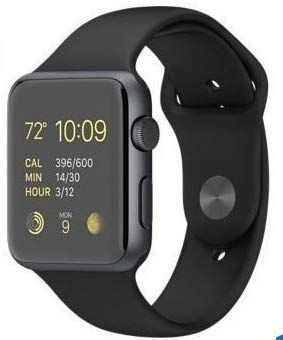 This kid-friendly smartwatch would satisfy not just your needs but pockets as well. This amazing smartwatch by SYL has a super clear screen equipped with all advanced features. With an operative touch screen, the smartwatch is compatible with both android and iOS smartphones. The smartwatch comes with noteworthy features of steps tracker, sleep tracker, heart rate monitor, BP monitor, distance and calorie counter. It doesn't let you miss out on any important notifications with the call and SMS reminder feature. The smartwatch comes with efficient parameters calculator, has a satisfactory battery life and is available in bright band colors. However it has an average strap quality with no replacement guarantee. You can get this premium smartwatch from Amazon at a reasonable price of Rs. 1298.
MAKECELL Bluetooth Smart Watch for kids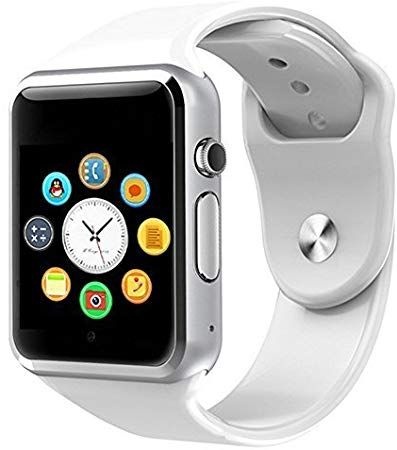 MAKECELL Bluetooth Smartwatch is a great buy for those who are looking forward to buying a reliable and efficient smartwatch for their kids with lots of useful features and design tweaks. The large display size and the necessary support from the mobile OS make it a complete smartwatch for the buyers. With an affordable price tag, this is a great buy for first-time buyers of smartwatch. The smartwatch comes with anti-lost function, Bluetooth connectivity, voice recorder, cell phone recorder. It has a camera at the front side for capturing the best quality pictures. Also, there is a mic at the side of the watch to capture the audio recordings in a clear way and is compatible with all android and IOS mobile. It comes at an affordable price of Rs 1298 and an even more discounted rate on Amazon.
Orbo Kids Smartwatch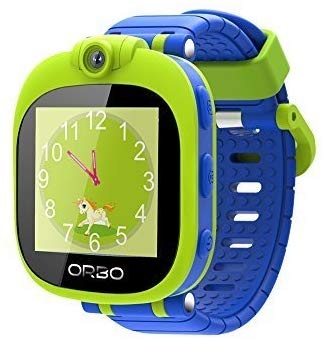 Orbo Kids smart watch is a multifunctional gadget. The gadget comes in attractive colors and keeps your kid very interactive with so many inbuilt features. Also, the GUI of the smartwatch is easy to use. The learning and fun activities always avoid your kid to feel bored. The smartwatch is equipped with simple tap feature helps the kid to know the time as the time master from penguin will read the time louder. Kids will be more enthusiastic to click the photos and videos with the tiltable camera. Moreover, the gadget has extendable memory of 32 GB while the photos can be saved with the provided space of 1GB. The smartwatch runs on a battery which can be charged using micro USB. Also, charging can be done either from laptop or desktop or computer. Three inbuilt games are provided to keep your kids entertained. Moreover, Orbo smartwatch comes with 16 learning and fun activities. The smartwatch comes at a discounted rate of Rs 4325 on Amazon and Flipkart.
WELLTECH Bluetooth Smartwatch with Camera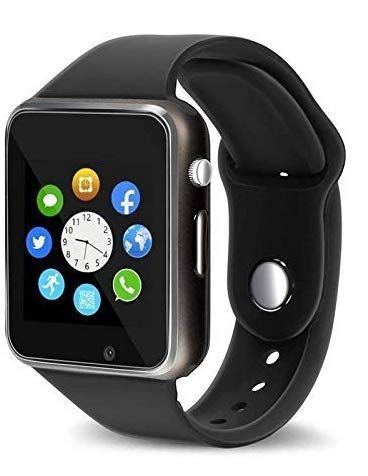 The WELLTECH Bluetooth Smartwatch is the perfect gift for your child whether he or she is a tech geek in the making or a sports addict. It comes with Camera and a 3G and 4G Sim Card Support. This dependable and versatile wearable gadget would help your child organize efficiently his or her daily tasks and is compatible with Honor 7X and for Android, iOS mobile, tablet, iPhone for you to track activities. With this smartwatch, your kids can receive and make calls, dictate text messages and send them to their friends, browse through plenty of apps, including educational apps and fitness apps. With up to 230mah of battery life, you can get it on Amazon for at a good deal on the original price of Rs 2999.
TAGS: Smartwatches, WELLTECH Bluetooth Smartwatch, Orbo Kids Smartwatch, MAKECELL Bluetooth Smartwatch, SYL PLUS Bluetooth A6 Smartwatch, Acko Pro Waterproof Smartwatch