Facebook In the Eye of Another Data Storm
In a detailed report, NBC News has released over 7000 pages of documents that suggests the social media behemoth reportedly used data provided by users to help external app developers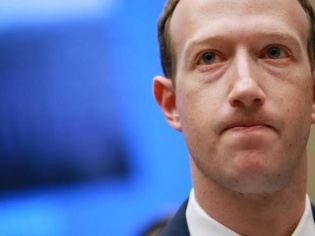 Mark Zuckerberg seems to be stepping out of one problem and almost immediately into another. Already under a cloud for anti-trust across several states in the US and the storm over showcasing political advertisements without editorial oversight, Facebook is now being accused of using data to as a bargaining chip with app developers in a bid to consolidate its position over competition.
The latest in a long series of charges has come from the news network NBC which says that a cache of leaked documents reveals how CEO Mark Zuckerberg personally oversaw plans to consolidate the company's power and control competition by treating its user data as a bargaining chip. The network is now publishing over 7000 documents as proof of their charges.
Olivia Solon and Cyrus Farivar, the authors of the article published on the NBC website says that the leaked documents show how Zuckerberg, the Facebook Board and the management team found ways to tap the network's user data that included information about friends, relationships and photos as leverage over companies it partnered with.
"In some cases, Facebook would reward partners by giving them preferential access to certain types of user data while denying the same access to rival companies," the authors said while highlighting that close to two-thirds of the data in their possession were internal communications from Facebook comprising emails, web-chats, presentations, notes and other stuff.
They cite a specific example of how Facebook provided Amazon special access to user data because it was spending money on advertising on the social network. The article also mentions another case where a messaging app was refused access to user data because it had become popular and was in direct competition with Facebook.
NBC has revealed that they received the documents as part of data from a high-stakes lawsuit between a now-defunct start-up and Facebook in San Mateo County, California. The lawsuit was between Ted Kramer, the founder of Six4Three, an app that aided bikini searches, and Facebook over the former's complaint that he was under surveillance by the latter.
These documents include internal communications, depositions from Facebook employees and expert witnesses besides other court filings and continue to remain under protective order of the lawsuit.
Six4Three was among a host of companies that claimed to have been driven out of business when Facebook cut off access to its detailed information about users. In fact, the company's moves were in sharp contrast to what they had laid out as policy some years ago suggesting that external apps would compete on a level playing field with Facebook's own apps.
Which, therefore brings it into the anti-trust ambit and creates fresh trouble for Zuckerberg. Like we said earlier, the Facebook boss seems to be continuously stepping out of the frying pan and into the fire!
TAGS: Facebook, Mark Zuckerberg, Anti-trust, Surveillance, User data