After Cab Rides and Food, Uber Enters Ad Sales | TechTree.com
After Cab Rides and Food, Uber Enters Ad Sales
The super app disease seems to be spreading and fast. Now Uber is all set to offer its fast-growing database of restaurants the additional benefit of displaying ads to lure customers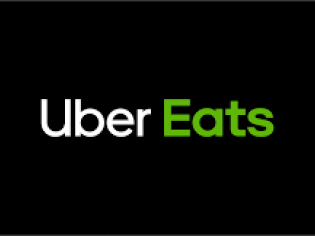 In a recent post on Techtree.com, we had spoken about apps and Super apps with the likes of Paytm and Amazon expanding their presence across activities. The latest news from Uber land suggests that the cab aggregator-turned food delivery agent is soon going to sell ad space on its platform so that users would have the added pleasure of finding new eating places.
A report published on TechCrunch.com refers to a job listing on the Uber website that calls for applications from those interesting in leading a team and the company's efforts for creating a new ads business that allows Uber Eats users "to discover new foods and restaurants" to enhance their customer base.
Josh Constine, who authored the article quotes a spokesman from Uber to confirm the move and suggesting that the company would be exploring the possibility of serving up relevant ads on the Uber Eats app. He goes on to state that ad sales could help the company improve margins on its food delivery business, since most of what it earns goes as pay out to customers and drivers.
The company, which is a late entrant in India and is struggling to keep pace with early movers such as Zomato and Swiggy, could do with an extra push around the country. In fact, a report published in the Economic Times earlier this week suggested that Uber Eats' India business was dragging down the food delivery arm's revenue globally.
The report further said that Uber had projected a negative revenue of Rs.762 crore in the food delivery business in the five months ending December 2019. The company is predicting profitability by 2026 though at this point in time, it is third in the pecking order with competitors burning more than 30-40 million dollars monthly on discounting, logistics and restaurant acquisitions.
The current ad sales opportunity could be a Godsend for Uber which has witnessed quite a meltdown in the markets post its IPO in June. In India, the company had allocated a huge chunk of funds to push Uber Eats in a market that has witnessed a battle royal between Swiggy and Zomato which has been burning cash to secure the leadership slot.
Uber has been placing advertisements subtly on its app for quite a while though these are more in the form of food segments and not specifically related to a particular restaurant's ability to showcase its menu on the app.
Of course, there is another debate that would definitely come to fore if and when Uber Eats offers restauranteurs the option of showcasing their menus upfront to users. How many of us want options forced on to us when hungry? Wouldn't we rather prefer to order our curd-rice and papad or biryani and coke from the store that we're comfortable with?
TAGS: Uber, Swiggy, Uber Eats, Zomato, Food Delivery Apps, food delivery site, Food Delivery