Google Seeks Wearables Space with Fitbit Acquisition | TechTree.com
Google Seeks Wearables Space with Fitbit Acquisition
Having failed to make a dent in the fast-growing wearables market, the tech giant is paying USD 2.1 billion to acquire the California-based wearables company)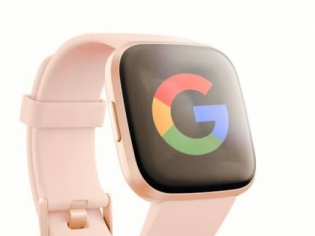 It's official! Google has confirmed that it would be buying out Fitbit in an all-cash deal that values the wearables company at USD 2.1 billion in what is being perceived as a win-win position for both companies, given that the former has had limited success in a market in which the latter was amongst the early movers.
The announcement was made on Twitter by Google through their official account though reports of such a move has been doing the rounds for close to two months during which period Fitbit stocks, which hit an all-time low in the summer of 2015, began a northward that is likely to benefit investors for the rest of this Friday.
In fact, more that Fitbit, the deal comes at a time when rumors have been floating of an imminent Pixel watch. The reason was obvious. Google has not yet been able to penetrate what is actually more of a fashion accessory space, euphemistically called wearables. It's arch-rival Apple has made a huge dent with Apple Watch that launched the fifth of its series just a couple of months ago. What's more, Apple has witnessed the best growth rate in the wearables segment. So, could Google be silent?
In fact, the move to take over Fitbit is not the first one in Google's journey towards making smart wearables. The company had paid USD 40 million to watchmaker Fossil to acquire technology that now adds up.
In a blog post, Google Devices Senior vice-president Rick Osterloh says, "Over the years, Google has made progress with partners in this space with Wear OS and Google Fit, but we see an opportunity to invest even more in Wear OS as well as introduce Made by Google wearable devices into the market."
"Fitbit has been a true pioneer in the industry and has created engaging products, experiences and a vibrant community of users. By working closely with Fitbit's team of experts, and bringing together the best AI, software and hardware, we can help spur innovation in wearables and build products to benefit even more people around the world," he adds.
In an obvious attempt to quell concern around Google acquiring health data from Fitbit users, Osterloh reiterates that Google never sells personal information to anyone and that Fitbit health and wellness data would not be used for serving ads. "And, we will give Fitbit users the choice to review, move, or delete their data," he says unequivocally suggesting that the company will play ball on privacy.
On its part Fitbit and co-founder James Park issued a statement recalling the company's audacious vision from 12 years ago and going over their journey of building a brand that had more than 28 million active users across the world.
Google is an ideal partner to advance our mission. With Google's resources and global platform, Fitbit will be able to accelerate innovation in the wearables category, scale faster, and make health even more accessible to everyone. I could not be more excited for what lies ahead," he says about the acquisition.
Avid Google watchers could perceive a pattern in all things that the company does. Remember how they acquired a big chunk of HTC's mobile division that eventually helped build out their Pixel devices, the last of which was launched less than a month ago. With the Pixel Watch appearing imminent, it is no surprise that Google is now seeking to build a Wear OS division just as robust as its other mobile offerings.
What better way to retain one's exalted position than pluck off ripe fruits and make your own salad?
Image source: TheNextWeb.com
TAGS: Google, FitBit, acquisition, technology, Wear OS