With 'Ola Drive' Can Autonomous Cars Go Mainstream in India? | TechTree.com
With 'Ola Drive' Can Autonomous Cars Go Mainstream in India?
Ola's new self-driving service shows India in inching towards a driverless car era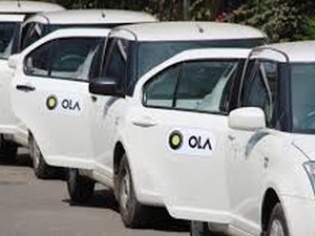 Despite apprehensions from some sections of the government and policy makers on driverless cars roaming freely on Indian roads, there is no stopping automation. Ola's announcement on the recent launch of its self-driving service — Ola Drive, leaves us with little doubt that India is clearly moving to the era of driverless cars.
Existing players such as Sequoia-backed Zoomcar and Y Combinator portfolio startup Drivezy were already running on select areas in the country, but Ola's entry in the self driving car market somewhat makes the self driving robo car market mainstream. That's mainly for two reasons. One, Ola plans to offer its self-driving services at 30% lower rates than these existing players. One-day rental for a hatchback car on Zoomcar is around Rs 1.5K to Rs 1.6K without fuel on weekdays. Similarly on Drivezy, one-day rentals for hatchbacks is priced somewhere between Rs 1.4K and Rs 1.9K without fuel for weekdays. Weekend charges are reportedly higher by 15-20% for both players. Earlier in September, the company was piloting its self-driving services in Bengaluru at rentals ranging between Rs 300-400.
Secondly, its extensive reach. Ola plans to launch the service in Bengaluru, closely followed by other metro cities such as Hyderabad, Mumbai, and New Delhi. Ola intends to host a fleet of 20K cars by 2020, which is comparatively higher than the Zoomcar claims to have over 10K cars as of October 2019, while Drivezy reported having 4K cars in its fleet in September 2019.
Similar to the existing players, Ola Drive also enables users to design their own rental package including the number of kilometers, rental time, and fuel inclusion. Ola claims to enable upto 30% more savings for its customers as compared to its contenders. The cab aggregator will also be standardizing the features of Ola Drive cars to include GPS, Ola Play, media playback, and bluetooth connectivity, along with a 24×7 helpline, emergency button and real-time car tracking. These features are also a part of the existing players service stack.
Despite existing players and now Ola set to disrupt the self driving vehicle market in India, fully autonomous vehicles on Indian roads is still a distant dream with most roads in the country are too chaotic to function. But, driverless cars around the world are mostly "partially self-driving" as opposed to being "fully autonomous" or equipped with the Level 5 automation that implies full automation in all conditions as defined by SAE International, the US-based association that develops global standards for the mobility industry.
The best part however is that India has shown a readiness in the use of autonomous vehicles. According to KPMG's 2019 Autonomous Vehicles Readiness Index, India ranked 24 this year – from 20th in 2018 - on its level of preparedness for autonomous vehicles. In the upcoming era of autonomous vehicles, mandating that a self-driving robo-car pass a driver's test before it's allowed to roam free on public roads could be a sensible precaution.
Zoomcar, for example is using AI-powered algorithm with machine learning capabilities to tracks the mechanical specs of the car being driven, the driving style of the customer and identifies critical events of driving and rated it on a scale of 0-100. The scoring system can give real-time feedback to drivers in the advent of rash-driving to help them adjust their behaviour. Within the first month of its launch, the driver score has successfully reduced accident rates by 20 percent, and maintenance and servicing cost by 25 percent for Zoomcar, the company said.
The demand for automated vehicles can be advantageous as studies show they save lives and reduce injuries since 94% of serious crashes are due to human error. Similarly, on an average, travellers in Delhi, Mumbai, Bengaluru, and Kolkata spend 1.5 hours more on their daily commutes than their counterparts in other Asian cities during peak traffic times, according to an April 18, 2018, study by The Boston Consulting Group (BCG) that was commissioned by Uber. With automated vehicles, the time and money spent commuting could be put to better use--automated vehicles could free up as much as 50 minutes each day that had previously been dedicated to driving.
For a country that has introduced the bullet train and sent satellites to the moon with brevity, it won't take long for self driving cars to eventually be the norm, believe experts. As Sameer Bhatnagar, partner, IGH and Global Sector Leader, at KPMG in India, said in the report, "India's strength lies in its innovation and technology. We hope to find unique and niche applications for AVs where they can help provide added value, safety and efficiency on the Indian roads."
TAGS: autonomous vehicles, driverless car, KPMG, Ola Drive, Zoomcar