Mobile Shopping - The New Normal This Festive Season | TechTree.com
Mobile Shopping - The New Normal This Festive Season
Mobile app shopping seems to be the highest priority this festive season.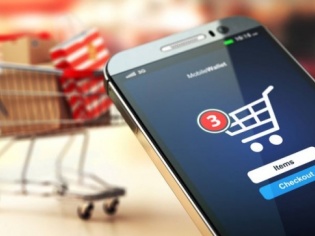 In the last 2-3 years, shoppers increasingly prefer shopping online – mostly using their smartphones - during the sale period. This year, shopping via smartphone, and especially app-based shopping will be more profound.
Amazon, Flipkart to rule
This festive season, RedSeer predicts ecommerce platforms such as Amazon and Flipkart will likely see a GMV spike of seven times as compared to the six times in 2018, to witness sales worth $6 billion driven by keen interest from regular urban shoppers and those from Tier II and III India.
The bulk of the entire sale—across product categories—are coming from tier-2 and tier 3 cities. Amazon has said that of all its new customers, 91% came from these cities and towns, while Flipkart says over half of its buyers came from tier-2 and 3 and smaller towns, thanks to the efforts the two eCommerce players have made to localize the reach. Flipkart had recently launched a Hindi interface to tap into a large non-English speaking prospective customer base.
Besides expanding their reach beyond metros, Flipkart and Amazon offered multiple payment options to enable customers shop conveniently during the online sale. Apart from credit card, internet banking, and cash on delivery, these eCommerce players also offered no-cost EMIs, card-less credit, exchange offers, cashback, and pay later facilities to make shopping relatively affordable.
App shopping on the rise
Mobile app shopping seems to be the highest priority this festive season. This may be due to consumers having less time to spend on their PCs-laptops during the festival period and looking to their smartphones to complete last-minute purchases.
Advertising platform Criteo in its latest report indicates a strong uplift in retail sales is seen on mobile web and app, three weeks before Diwali. There is going to be 66% uplift in retail sales from apps in the weeks leading up to the festival. And thus, online targeted in-app marketing can help advertisers drive more sales during the season.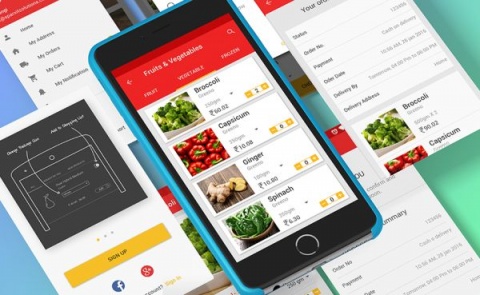 "With the rising adoption of m-commerce and huge discounts offered by e-commerce players, Diwali automatically becomes the season of shopping. We are witnessing huge uplift in sales, revenue and online traffic on e-commerce portals. Many factors contribute to this trend, such as the ease of digital payment and the readiness of consumers to try the various payment methods. Huge budgets are specially allocated by brands for advertisements during the Diwali sale period is yet another major factor," said Kenneth Pao, Executive Managing Director, APAC, Criteo.
The report has suggested marketers to start early and ramp up their shopping campaigns in the weeks leading up to Diwali as it is important to get early visibility. They are advised to be more mobile-friendly as consumers are shopping across various product categories and are increasingly using their smartphones to find the best deals.
Needless to say, the future of eCommerce in India looks bright. According to Statista, currently active eCommerce penetration in India is 74% but ecommerce sales constitute only 2.2% of the total retail sales. However, since India is a fast-growing ecommerce market, it is projected that by 2020, around 329.1 million will likely shop online—which means nearly 71% internet users in India would have shopped online by then. The growth prospects of eCommerce in India are, therefore, bright with a projected CAGR of 23% during the five year period 2016-2021.
Flipkart and Amazon—the two eCommerce giants in India—have shown how big a success eCommerce in India is. Both these eCommerce players together sold items worth $3 billion in just under a week during their online shopping carnival between 28 September and 4 October 2019. There's more to come in Diwali. Meanwhile, a number of other apps are coming up making lighting up the festive season this year.
Here are the top 5 apps to help you sail through the festive season:
1. BigBasket – big basketeers can avail discounts on 500+ top products under categories such as fruits, vegetables, organic staples, branded snacks, breads, cosmetics, etc. this Diwali to take care of all of their needs this Diwali.
2. Pepperfry – Looking for interesting gifting options this Diwali with Pepperfry's Furniture Mania Sale, with discounts upto 60%. And as an online buyer it also adds INR 10,000 to your account for your first purchase.
3. YesMadam - There is no better a time to look and feel good than now! To kick-start the celebrations across 12 cities including Delhi NCR, Yes Madam, India's most authentic, affordable, and transparent tech-driven beauty and wellness services platform, has announced several exciting offers and discounts. Being a customer-centric brand, Yes Madam has rolled out highly irresistible festive offers for women to avail quality services in the comfort of their homes without burning holes in their pockets.
4. Dunzo – Bengaluru based Dunzo is the ultimate solution provider for the urban Indian, who is always hard-pressed for time. With a fleet of more than 4,500 runners, Dunzo is the ideal app to get everyday tasks done. Even during the festive season tasks like buying medicines, groceries, picking up or dropping off laundry, getting packets delivered to your friends and family etc. are still critical.
5. Gyftr- During Festive Season, shopping and gifting is another task, if you are confused and can't decide, you can look for gifting options on GyFTR, which offers digital gift vouchers from leading brands across categories like apparel and accessories, food, mobile and electronics, Jewellery to facilitate instant gifting and redemption. Customers have all the more reason to celebrate as it is offering upto 25% discounts and assured gifts on products/services on brands such as Voylla, Vero Moda, Titan, Allen Solly etc and upto 5% - 9% discount on Pc jewelers vouchers for Gold and diamond jewellery.
TAGS: app based shopping, Criteo, mobile shopping, Flipkart