Did the Missed Call Menace Force Reliance Jio's Hand? | TechTree.com
Did the Missed Call Menace Force Reliance Jio's Hand?
Getting customers used to freebies could be a dangerous thing as Mukesh Ambani is finding out, post his decision to charge a nominal six paisa per outgoing call on his network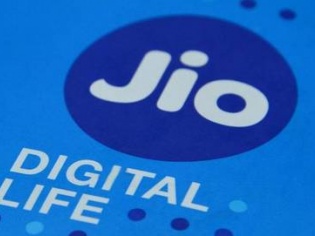 It took merely three years and ten months for Reliance Jio to turn from hero to villains in the eyes of the millions of users whom the country's youngest mobile network lured with promises of a lifetime of free voice calls and then reneged on it. For a population spoilt for choice on freebies, even a six paisa cost for calling other networks seems to be a big deal.
To the extent that a #BoycottJio trend began picking up on social media alongside another on #BSNLRevival to suggest that the state-owned phone provider continues to be on the radar of mobile phone subscribers even as the government was actively considering its privatization following accumulated losses and alleged poor service quality.
How things pan out in the weeks and months ahead remains to be seen. What is interesting is to understand why Jio suddenly went back on its promise of free voice calls. When the service launched in September of 2016, Reliance had offered everything for free, including voice and data. Though the offer was for a year, the company continued to retain low tariff plans while promising that voice would always remain free and true to word each of their prepaid and postpaid plans had free voice.
This led to the market getting skewed with others too cutting down tariff plans though refraining from giving freebies on voice calls. However, when it came to voice calls between networks, TRAI had stipulated an interconnect charge which the originating network pays the receiving one. It represented a significant percentage of network revenue though it was evenly spread between the existing players such as Airtel or Vodafone-Idea.
This is where human ingenuity came calling. True to form, the average Indian subscriber would give a missed call to her friend on the Jio network, who then would call back, thus resulting in only Reliance paying out. This resulted in the youngest network in India shouldering the burden of interconnect usage charges with claims suggesting that it was as high as Rs.13,000 crore in three years.
Of course, there is no way that Mukesh Ambani and his team wouldn't have been aware of this massive liability. When Jio announced free outgoing to all networks, the TRAI was charging as much as 14 paise per minute as interconnect charges and it was much later that it got lowered to six paisa a minute, which is what Jio is now charging its customers.
Now comes the tricky part. TRAI had also announced in 2017 while reducing interconnect charges that it would recommend removing it altogether within three years. In other words, within the next two to three months, the six paisa may also go away. Of course, one can speculate on whether Reliance had actually anticipated these moves from TRAI and prepared itself to provide voice call freebies.
Of course, more recently TRAI had asked operators if they wanted to postpone the abolition of these charges, given that the telecom industry has been facing tough times. Whatever be the case, Reliance has played it smart. They have committed to removing the extra cost for voice calls once TRAI decides to abolish it while offering something extra in data so that customers do not crib all that much.
Looks like Reliance has once again played its cards right, missed calls or no missed calls!
TAGS: Reliance Jio, Telecom, Mobile Charges, Tariff Plans, Interconnect Charges