Could TikTok Change the Way the World Socializes? | TechTree.com
Could TikTok Change the Way the World Socializes?
The social media video app is becoming the next generation of socializing on the web, possibly rendering the satellite news channels and its high decibel coverage redundant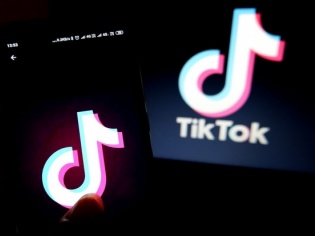 Facebook's head honcho Mark Zuckerberg recently likened TikTok to "almost like the Explore Tab that we have on Instagram" suggesting perhaps that the growing craze for this mobile social media video app is more hype than substance. Of course, that hasn't stopped the social media giant from testing out Lasso app in select markets.
However, what Zuckerberg doesn't explain while suggesting that TikTok isn't worth his attention or that of others seeking to expand their footprint in the vast space of socialized content is the fact that there are already several prospective suitors for the video app, including Google which is targeting a competitor to challenge it.
Owned by Chinese tech company ByteDance, TikTok has become the flavor of the Internet making it one of the top-most popular social networking apps across the world, especially with the millennials. It has emerged as the fourth most downloaded app in the second quarter of 2019, standing close behind the likes of WhatApp, Facebook and Facebook messenger.
The company, which is valued at a whopping $75 billion has generated wide interest with the existing players seeking to add TikTok features into their products, others like Google attempting to take the acquisition route and still others like Facebook already testing one out, even as their head honcho tries to pooh-pooh the Chinese company's success.
In fact, some observers have taken Zuckerberg to task for suggesting, in a leaked audio of an all-hands meeting at Facebook, that TikTok wasn't worth anyone's attention. Writing in TechCrunch, Josh Constine says, "TikTok represents a new form of social entertainment that's vastly different from the lifelogging of Instagram where you can just take a selfie, show something pretty or pan around what you're up to."
He argues that TikToks are "pre-meditated, storyboarded and vastly different than the haphazard stories on Instagram," and reasons that Zuckerberg's comments cast a "dark shadow" over the Facebook family of apps. "How can it beat what it doesn't understand?" he quips while pointing to the Lasso being downloaded 425K times as against 640 million Tiktoks.
A report published in the Economic Times suggests that the video social media app isn't just about sharing personal stories. Their knowledge-based campaigns under EduTok, launched four months ago has trended with over 42 billion views thus far. The company defined the new approach as "an effort to create meaningful and inspiring content" that resulted in videos around education, motivation, safety, health and wellness.
That's not all. Search for Sonali Phogat and you will come across half a page full of her videos on TikTok. In fact, there are 175 of them going around and that was a good enough reason for the BJP to give nominate her in the upcoming assembly election to Haryana to take on Congress heavyweight Kuldeep Bishnoi from the Adampur seat.
In between doses of 'Gyaan', this TikTok sensation can be seen sharing snippets from her life in an episodic format, right from time spent on a beach to her workouts in the gym, performing some sizzling dance numbers and everything in between. With over 200 million users in India now, what better way to get across to prospective voters than share some part of oneself? In the weeks and months ahead, do not be surprised if others of her ilk get on board and communicate directly.
Does this mean the traditional media in India has reasons to be worried? Looking at the manner in which the Economic Times has been firing away, it looks like there is. The ET published an article earlier this month where it suggested that ByteDance wasn't exactly transparent in disclosing its engagement model in India, especially given the rules governing such association.
In response to the government, the Chinese company first said it wasn't paying content creators but immediately did a U-turn by suggesting that it does engage with those who promote the platform or teach others how to use it. And ET has been quick to spot this dichotomy.
Looks like the time is ticking over not just for the print media but also television and TikTok could become the harbinger of something new in this space.
Meanwhile, the "nation wants to know" how the 24x7 news channels would take this competition?
TAGS: TikTok, Mark Zuckerberg, Facebook, WhatsApp, instagram, ByteDance