Microsoft Nails it With Surface Pro X
Microsoft introduced new custom designed SQ 1 processor developed with Qualcomm for their new designed Microsoft Surface Pro X
When Apple launches an entire range in September and is closely followed by Amazon, can Microsoft lag behind? No way! And so, it was that the Redmond-based tech giant came up with an entire range of hardware, some of which seems to have caught the eye of prospective users while others generated more of the skepticism that one recalls from the company's early experiments.
A detailed product review and analysis would follow some time later on in this blog, but for now we are sticking with the flagship product – the completely revolutionized new Surface Pro X that could be a boon for designers, editors and gamers alike who would be looking to accomplish heavy duty tasks while travelling.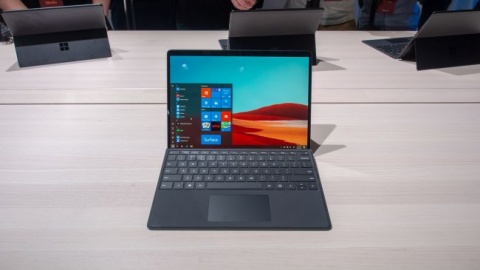 The Surface Pro X has a 13 inch less bezel 4k Display of aspect ratio 3:2. Imagine the world of a laptop in a much more slimmer avatar but bigger than a smartphone and yet powerful. That's what Surface pro X brings to the table. Microsoft new engineered SQ 1 processor with Qualcomm gives Surface Pro X benefits of Smartphone Devices in the PC world. So, Surface Pro X is having better battery life, integrated LTE connectivity and it all comes in surprisingly 7.3 MM thin laptop shape.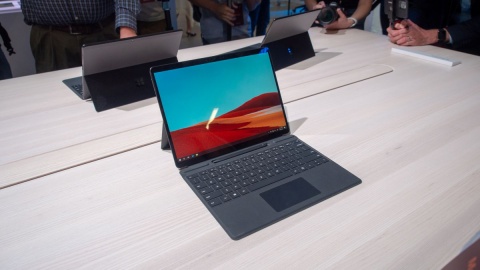 Also, some interesting news for all the gamers on the go. Microsoft- Qualcomm's new co-engineered chip has integrated GPU onto the chip and it's a 2.1 Teraflop GPU which is equivalent to Xbox one console. Now, imagine you carry a gaming computer in just 774 grams only. With power Surface Pro X is feel like an iPhone XR built with curvature and angles of the tablet's edges. Well that's one hell of beauty powerhouse.
Surface Pro X comes with a matte black aluminum finish and a black Alcantara fabric Type Cover. It's only the sleekest of appearances for this flagship evolution debut according to Techradar.
Microsoft also launched a new Surface Pen just for Pro X and it is pleasing and accurate to doodle with. It is also a bit flatter than before to accommodate the new storing and charging functions. No one wants old USB ports in their PC or Smartphone and this statement was implemented very well by Microsoft. Surface Pro X comes with two USB C port and with fast charging.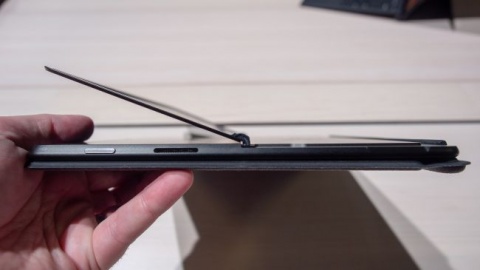 Microsoft even made easy for their user to change the SSD storage by themselves. Surface Pro X is having easy to change SSD panel on their back and anyone can upgrade the SSD.

Specifications:
New custom designed SQ 1 processor
Perfect for Gamers, Designer and Professionals
13 inch bright and beautiful 4k display
7.3 MM thin weight only 774 grams
Integrated LTE connectivity
13 hours of Battery life with fast charging

Early Verdict: Microsoft Surface Pro X is impressive and game changing easy to carry 2 in 1 PC for professionals, gamers and designers. It surely can handle heavy day to day task, have large battery life and come up with amazing sleek design.