Twitter's Dilemma: Anti-Abuse Filter vs Abusive Leaders | TechTree.com
Twitter's Dilemma: Anti-Abuse Filter vs Abusive Leaders
The micro-blogging website has started to test filters that could curtail the power of trolls to target users with direct message abuse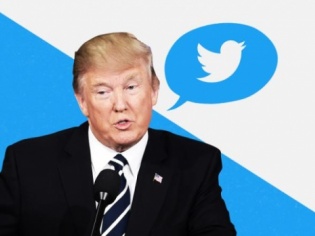 Twitter seems to have different rules for different folks. On the one hand they allow President Trump to troll anyone and everyone, while on the other they announce that the micro-blogging website would be putting in place a spam and abuse filter for Direct Message so that users could spam out messages with profanity, especially from those they don't know.
The company has been silent on suspending the account of the President of the United States, in spite of calls for the same from California senator Kamala Harris who took serious offense at Trump's rant on a whistle blower followed by an even more outrageous claim that if Democrats succeeding in impeaching him, a civil war could start in the country.
The social media website reported earlier this week that an anti-abuse filter would be made available on its Android, iOS and web apps that would allow users the use of an Additional Messages Inbox that would store DMs from people one doesn't know. Clicking on them would also allow users to delete messages potentially containing offensive content without even previewing it, says TechCrunch.
The feature could potentially help people like Trump who in recent times has faced outrage on the social media for his boorish behavior or those who are attacked by trolls for sharing more moderate views, as in the case with the anti-BJP brigade in this part of the world. However, what it doesn't fix is the openly extremist manner in which the US President has gotten to use the website.
An opinion piece published on the New York Times website suggests that Twitter is giving Trump a long handle as he's deemed newsworthy by the company, which continues to grapple with profitability and purpose in an increasingly networked and socialized world.
If the President of the US was able to suggest that a domestic war resulting in deaths could be the result if his impeachment goes through, can the day be far when other world leaders hitch on to this social media bandwagon and make such claims, just so that their rule continues uninterrupted?
"The trick was that the tweet's message was implicit rather than explicit. And that is why Twitter did not remove the tweet, as it certainly could do. The company's weak response shows how utterly incapable it is in dealing with these thorny issues," says the opinion post written by Kara Swisher titled "Trump is Too Dangerous for Twitter".
Senator Harris, who is in contention for the 2020 Presidential election wrote an elaborate note that was tweeted a day after Trump's latest diatribe against his detractors. She also highlighted Trump's tweet where he likened the proposed impeachment to a coup and even discussed in on CNN. However, none of this seems to have borne any fruit till now.
A report published in the Verge quoted officials to state that Twitter had received the complaint and would be responding soon. The article notes that Twitter has allowed politicians with sufficient followers to break the rules on the grounds that such tweets are in the public interest. In the past, it cited the same public interest to allow Trump to openly threaten North Korea in a tweet!
However, Twitter is not alone in this dilemma as competitor Facebook too seems to be lax when it comes to defining what's acceptable and what's not. More so, it finds it tough to define what's unacceptable for a common user that becomes acceptable when a celebrity is at the other end.
As for now, what Twitter has done by segregating one's DM box is to allow users to keep their inboxes open without having to go through offensive tweets from people they do not even know. One may argue that the latest effort is still too little and too late as users regularly face offensive messages suggesting that the world at large is becoming increasingly impatient and insensitive to others.
The company had launched a hide replies feature in the United States and Canada that contained offensive messages though Twitter seems way behind the requirement of blocking off people and messages that could be potentially offensive.
That too at a time when third-party developers in the US managed to launch their own tools, including one that detects and deletes pictures of the penis from accounts of women.
TAGS: Twitter, Trolls, Offensive, Donald Trump, Kamala Harris