Does IEA's Three Percent Club Make Long-Term Sense? | TechTree.com
Does IEA's Three Percent Club Make Long-Term Sense?
The coalition is part of the IEA's broader efforts to highlight the urgent need for policy measures to step up global progress on energy efficiency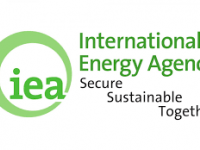 The International Energy Agency (IEA) and a coalition of governments, businesses and institutions recently got together and shared plans to drive a three percent annual improvement rate in global energy intensity. On the face of it, this commitment appears timely and if adhered to could create an environment conducive to concerted efforts for enhancing climate control.
The IEA suggests that a three per cent improvement rate in energy intensity can deliver a significant reduction in greenhouse gas emissions required to meet the goals of the Paris Agreement on climate change while using existing technology and cost-effective investments. In other words, there is no need to substantially up spending to reduce emissions.
Higher energy efficiency can also increase energy security, create jobs and reduce air pollution, the IEA says in a press statement available on its website. The agency welcomed this commitment from 15 countries, including India, stating that only accelerated progress on energy efficiency would help the world achieve sustainable energy goals.
The coalition is part of the IEA's broader efforts to highlight the urgent need for policy measures to step up global progress on energy efficiency.
But Is It Enough?
While forming a coalition and planning in a direction is a good step, but until there is an execution from all the direction takes place, an aim remains an aim.
The 15 countries participating in the Three Percent Club coalition are Argentina, Colombia, Denmark, Estonia, Ethiopia, Ghana, Honduras, Hungary, India, Ireland, Italy, Kenya, Portugal, Senegal and the United Kingdom.
They are committing to using the best levers available to them to move the world onto a path of three percent annual efficiency improvement. This includes incorporating specific efficiency actions and commitments in national plans or providing financial and technical support to other countries.
However, if the countries want to achieve and sustain annual energy intensity improvements of three percent immediate actions by governments and the private sector, along with increased collaboration are needed. The rate of improvement is currently slowing down – last year it was just 1.3 per cent – and only a handful of countries' plans under the Paris Agreement include specific energy efficiency commitments.
"I am proud of the IEA's key role in creating this new initiative to enhance global energy efficiency," says Dr Fatih Birol, the IEA's Executive Director, in the statement. "Energy efficiency is the one energy resource that all countries share in abundance, and it can help reduce emissions while improving people's well-being. Our analysis shows that we can collectively achieve much higher rates of progress, and we are delighted to see the leadership and ambition set out by these countries."
Major corporations and supporting organisations – including Danfoss, EDP, Johnson Controls, LeasePlan, Saint-Gobain, Signify, Thermo King, Trane and the Global Green Growth Initiative – are committing to take action to significantly improve the efficiency of their own operations and to support energy efficiency policy development or implementation in countries involved in the coalition.
The Three Percent Club coalition draws on the resources and expertise of the IEA, the Sustainable Energy for All Energy Efficiency Accelerators and Hub, the United Nations Environment Programme, the European Bank for Reconstruction and Development, the Global Environment Facility, and the Energy Efficiency Global Alliance.
This global commitment to driving improvement in energy efficiency through ambitious policy measures aligns with the mission of the newly established Global Commission for Urgent Action on Energy Efficiency.
The IEA announced this high-level commission in July to jump-start policy action on energy efficiency by governments around the world. Composed of senior government figures, top business executives and energy sector thought leaders, the Global Commission will deliver a list of clear, actionable recommendations next year.
TAGS: IEA, Energy Efficiency, Three Percent Club