Did Apple Rush Through with the iOS13 Release?
The iOS 13 offers something smart though there's a lot that could have been done. However it's on privacy that Apple has pulled off some new and valuable features
For those of us who cannot afford a new iPhone each September, the simultaneous launch of Apple's latest version of the operating system is something we eagerly await. Not that it helps change the way we manage our old phone, but we join the celebrations nonetheless.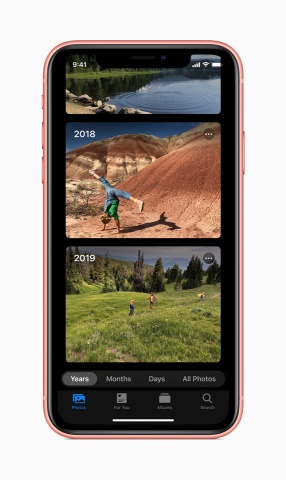 Look! The Dark Night is here. Did you know the latest update has a cool shortcut app on home screen that stores… well this is interesting… all the shortcuts that you could think of? And for those who are privacy conscious, the iOS13 brings in more controls for personal information which could make companies making apps sweat a little more.
So, what exactly is new on the operating system? Well, there's the dark mode that makes your phone change color in the evenings and there's the Apple Arcade, the gaming portal that costs $5 a month and a street-view feature on the Apple Maps. Of course, the latter has little value this side of the Atlantic because the company is way behind Google in this field.
The photos app gets a drastic overhaul, as does the music app though it may just take users a bit of time to get the hang of it. So, we recommend that you do take the instant tutorial before attempting to fiddle with these overhauled applications, or you may suddenly find yourself wrapped in a tangle with multiple displays getting active on the screen.
Which brings us to the moot question. Did Apple rush through this launch? Post the launch of the beta versions coinciding with the WWDC event in June, some developers had pointed out the unusually buggy release. "iOS 13 felt like a super messy release, something we haven't seen this bad since iOS8 or so," says Steve Troughton-Smith, an app and game developer through his Twitter handle.
There was also a report about something messy around the iCloud with developer Craig Hockenberry writing on this issue in his blog. He used the charming word "clusterfuck" to describe the mess and claimed that Apple had to roll back an entire stack, which meant no new iCloud features in the iOS13.
But wait, it's not just the developers who are wary. The US Department of Defense has reportedly asked staff and contractors to stay away from the new OS. An email accessed by Inc.com says, "DOD Mobility strongly encourages you to NOT update, to avoid known Apple iOS 13 bugs," and suggests that follow-up messaging would be released in two weeks.
This author has been using the new software for about 24 hours now and barring a few crashing apps or freezing of the menu items, nothing unwarranted has taken place. Of course, for those of us used to the seamless transition across updated version of the iOS, even these tend to be unwanted blips.
There are a few other challenges with features such as deleting apps that makes a song and dance unlike the earlier system of simply hard pressing an icon and removing it. For some weird reason, the new OS pops a question asking whether we intend to share the app or rearrange it? A truly #WTF moment!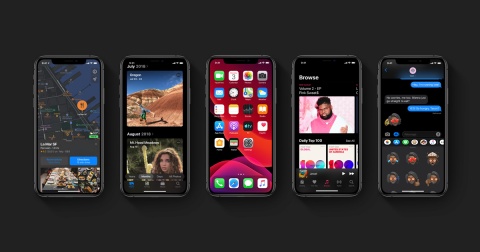 Of course, this is not to say that some of the changes have pushed the envelope, especially those related to privacy.
For starters, you can grant access to location just once and iOS 13 also tells you when an app is silently tracking your location. It will also shame developers by stating how many times your location has been used in the background. Make no mistake! Facebook is already freaking out and even wrote a blog about privacy last week!
It also blocks Bluetooth scanning by default in all apps, a solution to them scanning nearly accessories to get your location even when you aren't sharing it. A standard permission popup resolves this issue from the past so that you can allow scanning by an app only once.
However, the biggest gift for privacy seekers is the "Sign in with Apple" feature developed as an alternative to signing in with Google or Facebook, both facing privacy cases aplenty. Now users can sign in with the Apple mail and keep developers away from personal data. Of course, it would be interesting to see how this one develops in the weeks ahead.
And by the way! The keyboard now supports swipe-to-type, just in case you had friends of Android gloating over a feature that's both useful and prone to fat finger errors.
TAGS: iOS13, iPhone 11, Apple Watch, Apple MacBook, Apple Event, iPad