5 Best Laptops 2019
Culling from the wide range of innovative laptops that are being launched frequently is a task.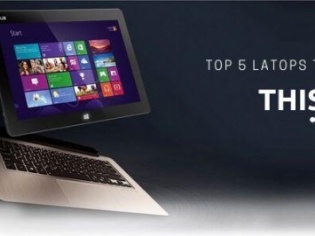 In order to help you make an informed decision we bring to you an assorted list of best laptops, 2019, which constitutes of specifications, prices, user review, etc to ease your purchase needs. From student laptops to gaming laptops this list will bring to you the prime recommendations keeping in mind the regular budget.
Now just information collection doesn't suffice the purpose, what every user needs is something extra. On these given products our top e-commerce websites are providing great offers and discounts up to 50%. Check and compare prices from Amazon, Flipkart, TataCliq etc. Moreover, for super savings, one can also check the new booming industry of coupons & deal aggregator websites; Zoutons.com being one of the major players in the market.
1. Dell XPS 13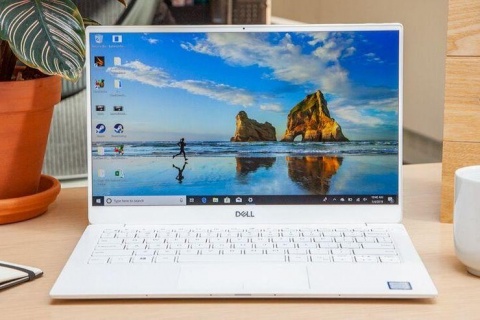 Bringing to you the review of the best launch of 2019, which not only is equipped with new Intel Whiskey Lake processor, a successor to Kaby lake, particularly for the purpose of improving the speed which puts an end to the most aggravating glitch of it's predecessor. The placement of the webcam is appropriate with the provision of exquisite 4k display, giving you all the reasons why it tops the list. The laptop is also furnished with wide amount of customization options in order to help you make it work according to your needs. Also, you can expect a better battery back-up comparing it to the previous year model.
Main Features: Graphics: Intel UHD Graphics 620| RAM: 8GB-16 GB| Screen: 13.3 inch FHD (1,920 X 1,080)- 4k (3840 X 2160)| Storage: 256GB-1ITB SSD| CPU: 8 GEN Intel core ii5-i7
Dell xps 13 price in India: Rs.79,400
Pros:
Lightweight and slim
Strong performance
Good display
Appropriately placed webcamo
Cons:
Expensive
Below-average battery life
2. Apple Macbook pro (15 inch)
Main Features: Graphics: AMD Radeon pro 555X Radeon pro Vega-20| Storage: 256GB-4TB SSD| Screen: 15.4 inch| RAM: 16GB| Intel core i7-i9
MacBook pro price in India: Rs.2,15,990
Apple is back with the resurged model of Apple MacBook Pro which is not only equipped with a 15 inch display but consists of powerful components like 6- and 8- core Intel processors. Apple has put it's best foot forward by adding all the compelling features into the slimline body of
MacBook which has led to the creation of an arduous laptop which is equally professional in nature. This laptop is incredibly expensive if you go on and think of customizing it but as it is equally productive as well, it hogs a place in our list of best laptops.
Pros:
Powerful Speakers
Sleek and lightweight. Also comes with an aluminium case
High resolution retina display
Solid battery life
Cons:
No SD Card slot
Battery is glued in all models
RAM and processor are fused to the motherboard and cannot be changed
Expensive
3. Acer Aspire 5 (Core i3, 2019)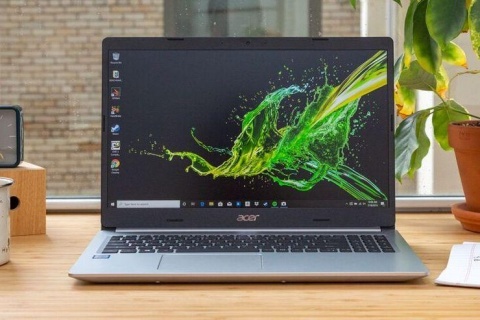 Main Features: Screen size: 15.6" (39.62 cm) display, 1920 X 1080 px| Processor: Intel core i3 (7th gen)| RAM: 4GB DDR4
Acer Aspire 5 price in India: Rs.42,990/-
Acer Aspire 5 is being considered as a budget laptop of 2019 as according to the price, performance of the laptop is exceptionally good. The display is satisfactory along with exceptional battery life. Even though the laptop is in budget price it manages to jump off in the above-average category as it consists display brightness, file transfer and entry level discrete graphics chips for comprehensive tasks.
Pros:
Fast processor
Wide port range
Battery Life: Long
Extendable memory and storage
Cons:
Thick and heavy
Lacks Iris scanner and windows
Twists while opening and closing of display
4. Google Pixelbook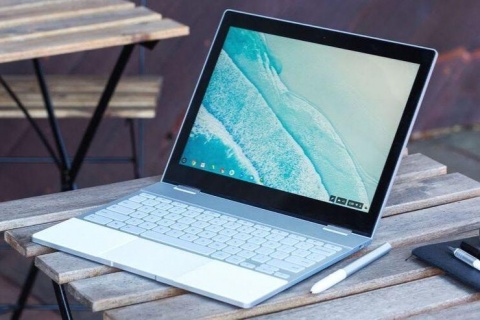 Main Features: CPU: iNTEL cORE I5-I7| Graphics: Intel HD Graphics 615| RAM: 8GB-16GB| Screen: 12.3 inch QHD (2400X 1600)| Storage: 128GB-512GB SSD
Google Pixelbook price in India: Rs.91,790/-
Although, the cost of Google Pixelbook costs twice as much as the usual Chrome OS device and also lacks stylus which is opposite of our expectations, but it has been created to cope in the future. Constituting a pair of Thunderbolt 3 ports for accessories and super fast file transfers the Google Pixelbook offers adequate access to the Google Play store. The best part about this laptop is long lasting battery life which lasts for at least 8 hours.
5. Asus Chromebook C434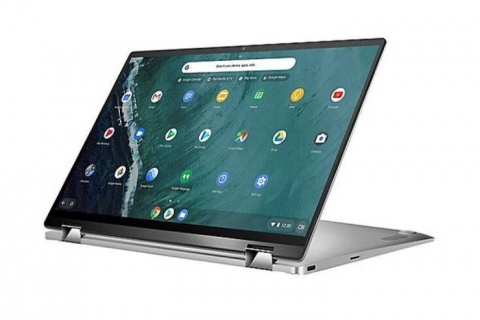 Main Features: Processor: Intel Core i7-Intel core m3| Integrated Graphics: HD Graphics 615 (24EU's)| RAM: 4GB OR 8GB LPDDR3-2133 (Soldered)
Asus Chromebook C434 Price in India: Rs.54,764/-
If we talk about the look of Chromebook Flip C434, it is created of CNC-machined aluminium body constituting diamond-cut edges. Overall look of the device is quite dainty considering it's size as it measures 15.7mm thick but weighs just 1.45kg. The convertible PC also includes the company's 360 degree ErgoLift Hinge, which is specifically designed for similar laptops.
Pros:
Battery Lasts for 2-3 days
Beautiful aluminium shell
Cons:
No replacement for charger
Weak speakers
Make most of the data accumulated by us in order to make an informed decision. Make sure you search for various offers and deals to get the laptops at affordable prices. Check also best business laptops
TAGS: Laptop