NXP helps young minds to innovate for the future
NXP India one of the largest design centers for NXP Semiconductors N.V. conducted its one of the most aspirational project, 'YOUNG INNOVATOR DESIGN CHALLENGE 2019'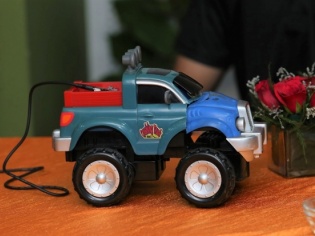 NXP India one of the largest design centers for NXP Semiconductors N.V. conducted its one of the most aspirational project, 'YOUNG INNOVATOR DESIGN CHALLENGE 2019' across its 3 centers in Noida, Bangalore and Hyderabad. Young Innovator Design Challenge was crafted specifically for the children of NXP employees, to provide them with an opportunity to learn and imbibe the knowledge and passion for electronics and software.
The event kickstarted in May 2019, which saw the participation of 115+ students across India, belonging to the 6th – 12th standard, who were then invited for the training session at the NXP campus. During the session, the young minds were mentored by the experts about the NXP based Microbit kits and the challenge was to convert the innovative ideas into working prototypes using the Microbit Kits.
After two long months, post rigorous scrutiny and filtering at the each round, 30 children were shortlisted for the grand finale and were invited to present live demos of their prototypes to the external jury. The eager contestants were evaluated on their confidence, overall understanding of the concept, final demos , presentation and communication skills and finally 15 students emerged victorious under multiple categories. There were eminent industry experts who were invited as member of the jury for the grand finale.
While congratulating the winners, Sanjay Gupta (India Head), Vice President and India Country Manager NXP said, "We were amazed to see how the young minds could come up with such innovative concepts. NXP encourages more efforts like these to develop country's future entrepreneurs and innovators. It was a learning process not just for the students but also for us, as there was exchange of ideas from both the sides. We are planning to come up with similar events in the future to nurture young minds and develop a symbiotic relationship between the tech industry and them".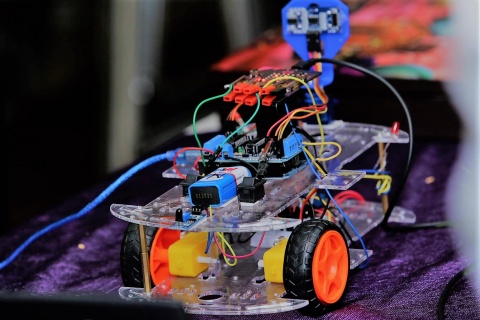 Innovative prototypes:
With lot of enthusiasm, kids exhibited some marvelous prototypes such as Smart ROBO car, a juvenile tracker device, automated pet feeder, food freshness detector and many more. The story behind these innovative ideas are equally interesting. For Reetam Chowdhury from Hyderabad, who won second prize for creating a water flow sensor says he came up with his idea because his grandmother used to check for water in taps every five minutes.
Winners details:
Centre: Noida

Category 1: Junior category (6th to 8th Class)

Prize

1st Prize

2nd Prize

3rd Prize

Winner Name

Ishaan Gupta

Arin Singh

Arnav Gupta

Project Title

Smart ROBO Car

Juvenile tracker device

Smart watch

Category 2: Senior category (9th – 12th Class)

Prize

1st Prize

2nd Prize

3rd Prize

Winner Name

Akshat Sharma

Anmol Rao

Archit Jain

Project Title

Smart Home: The future homes

eSahara

Road roughness index

Jury Award - Best Product Demo Award

Winner Name

Divyam Sood

Project Title

Automated pet feeder

Jury Award - Most Innovative Idea Award

Winner Name

Vani Sethi

Project Title

Food freshness detector

Centre: Bangalore

Prize

1st Prize

2nd Prize

3rd Prize

Winner Name

Dweep Joshipura

Sreerag Vadde

Esha Shirwal

Project Title

Efficient and optimized irrigation system for large firms and gardens

Accident detector

Tremor detector

Jury Award - Most Innovative Idea Award

Winner Name

Sara Johary

Project Title

Ingenious bottle holder

Centre: Hyderabad

Prize

1st Prize

2nd Prize

3rd Prize

Winner Name

C Niel Joisah

Reetam Chowdhury

Vishal Sriram K

Project Title

Smart irrigation system

Water flow sensor

Smart security lock
TAGS: Innovator