Why You Should Get a Car Security System Installed in Your Chauffeur Driven Car | TechTree.com
Why You Should Get a Car Security System Installed in Your Chauffeur Driven Car
Why You Should Get a Car Security System Installed in Your Chauffeur Driven Car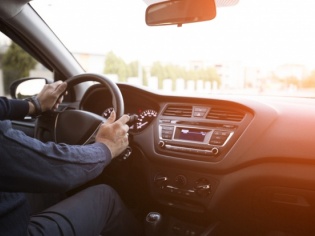 Hiring a chauffeur helps us with most of our car troubles such as driving in peak hours, not worrying about parking, maintaining the car, and much more. You can comfortably snooze in your back seat while your chauffeur drives you to and from your destination. Also, women safety in taxi is debatable in today's time, hence a chauffeur can ensure their safe commute.
A chauffeur might sound god sent, but are they really? Your chauffeur could be taking unfair advantage of your vehicle while you are in between meetings or visiting the salon. No one would want their employer exploiting resources bought from their hard-earned money. This is not only unethical on your chauffeur's part but also a direct threat to your vehicle's safety.
Due to these circumstances, it becomes essential for you to equip your car with the latest car security device. Here are a few ways in which your chauffeur might be taking advantage of your vehicle without your knowledge.
Misusing Resources
We're all aware of how damaging it can be for your vehicle when the AC is functional in a stationary car. This could be happening to your car as well, as your chauffeur could be switching on the air conditioner to slip into a deep slumber. This is not only damaging for your vehicle but also leads to unnecessary consumption of fuel.
Rash driving
In the past, the nation has witnessed way too many cases of road rage and accidents caused due to reckless driving. This doesn't only put the driver at risk but also others on the road in danger. You never know when one of these reckless drivers is your chauffeur, that too driving your car in your absence.
Putting Your Loved Ones in Danger
Due to other commitments, you can't always be present to pick and drop your loved ones from places. As mentioned before, women safety in taxi is questionable in today's time. In situations when they can't drive, you'd want them to be driven around in comfort with a chauffeur. However, you never know when the chauffeur takes a wrong turn and puts your significant other's safety in danger.
Handing Off the Vehicle
While you are away, are you sure that your car is always in safe hands? Your chauffeur could be handing your car over to someone else for their personal use. This means your vehicle could fall prey to wrong hands that too because of your employee. Not only your car is in danger, but your fuel is also being wasted without your knowledge.
Earning Extra money
Your chauffeur could be misusing your vehicle to make extra money behind your back. While waiting for you to come back from your work or salon appointment, he could be picking up commuters to make extra money by misusing your resources. This again is not only a direct threat to your vehicle's security but also abuse of its fuel and energy.
Here's What You Can Do
Because of the above situations, you can never stop being apprehensive about your chauffeur with your vehicle. Even with a chauffeur, your worries and problems aren't resolved, it also leaves you at the edge of your seat. It is essential to ensure that both your car and your loved ones are safe. Modern problems need modern and advanced safety devices that can be equipped in your car, and one such device is KENT CamEye. All your chauffeur woes come to an end with this device as it has live video streaming, AC switch on alerts, engine idle alert, facial recognition, over speeding warning, dual cameras and a lot more. This all-in-one device can easily be ordered to your doorstep in no time with Amazon. Now, you'll be one step ahead of all your worries!as
TAGS: Car Security, Kent Cameye