India to Launch Own Space Station Within 10 Years
Reflecting India's ever-growing position as a tech leader, the nation is making its first moves into proprietary space relocation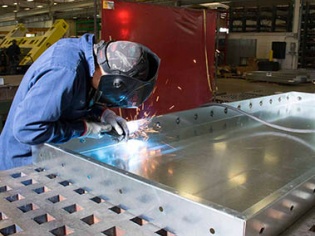 Reflecting India's ever-growing position as a tech leader, the nation is making its first moves into proprietary space relocation. According to an announcement from the Indian Space Research Organization (ISRO), India is going to build and deploy its own space station within a decade.
While many may see the decision to build a space station as a surprise, ISRO has actually been working on an important component of the station for over three years. Space docking is a vital part of the process, allowing the space station to dock with rockets that carry crew and payloads. ISRO has been working on spacecraft technology, such as sheet metal prototyping and vehicular experimentation, and has received clearance from the Indian department of space.
ISRO chairman K Sivan confirmed the organization has been developing a dock system for transferring human occupants from one vehicle to another in the vacuum of space. However, he said first on the agenda is creating a refueling system to give crafts longer time in space and a method of transferring systems between ships.
Dubbed Space Docking Experiment (SPADEX), ISRO says work is already well-developed on systems such as high precision videometers for navigation, real-time decision-making software, signal analysis equipment, landing systems, and docking electronics. K Sivan says these various systems are at different stages of completion.
SPADEX will "develop and demonstrate the technologies needed for docking two spacecraft (Chase & Target) and to control one spacecraft from the Attitude Control System of other spacecraft in the docked condition," Isro says.
Once the docking module is created, ISRO will develop the Chaser and Target separately so they can experiment under different payloads. "This technology will be a forerunner to future planetary missions including crew transfer, international participation et al."
Over the last three years, ISRO has taken the project far and has carried ground simulations, while there are plans for two test spacecraft launches in the near future.
Despite long-term plans for a space station, Sivan says ISRO is still prioritizing its current space program, which includes the Chandrayaan-2, India's second mission to the moon and Gaganyaan, which is the country's orbital craft. Furthermore, the organization will put more focus on satellite launches but will continue to work on SPADEX in the coming years.
Once deployed, the SPADEX module will help India access its spacecraft more easily, including the ability to orbit and maintain satellites, enhancing their lifespans and refueling them.
Docking Challenges
Considering the challenges of creating and building a functional docking system, let alone a fully operational space station, would it be easier for India to just join the International Space Station? The country is currently not a member and Sivan has ruled out India joining the international space community. He says instead the country will have its own station.
Of course, that is easier said than done and ISRO faces numerous challenges before being able to realize such an ambitious project. While in its infancy, even clearing the hurdle of efficiently and safely docking spacecraft is problematic for engineers within the organization. For example, Docking needs to be automatic and rely on advanced robotics, which India will need to develop or source from a partner.
From successful lunar missions and multiple satellite launches, the Indian Space Research Organization believes it has reached a technological point where it can create a more dynamic space program. More advanced operations in space would reflect India's overall growth as a tech breeding ground where innovations are happening at a rapid pace. While the plan for an Indian space station within 10 years seems ambitious, India is increasingly becoming a potent tech player and is well-placed for its plans to become a reality.
TAGS: prototyping